There is much more to Bihar than its unique dialect and the famous politician Lalu Prasad Yadav. It is 13th largest state by area and the 3rd largest by population. It holds significance because of its ancient monuments and tourist attractions. Besides being a Buddhist circuit, Bihar has many things worth knowing. Here are some interesting facts about Bihar:
1. An Abode of Peace!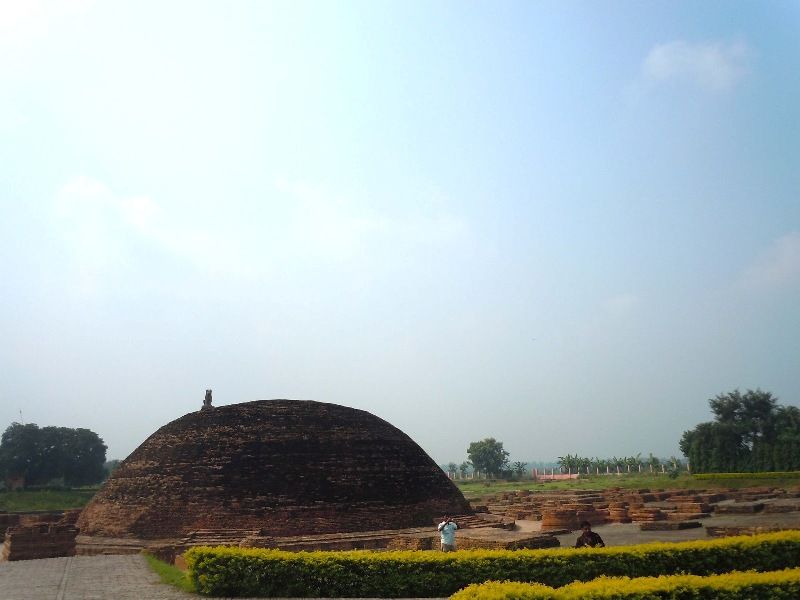 The word 'Bihar' is originally derived from the Sanskrit and Pali word 'Vihara' meaning abode. During the ancient and medieval times, Buddhist monks inhabited most of the regions surrounding the state. Hence, the name of the State was used to denote the home or the abode of the Buddhist monks residing here.
Image: 4.bp.blogspot.com
2. Say No to Violence!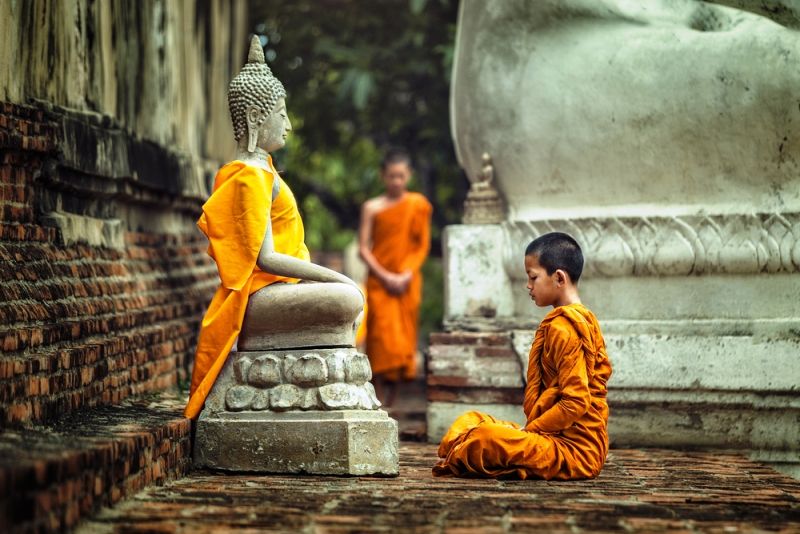 The idea of non-violence originated from Bihar around 2600 years ago. The Great, Lord Buddha and Lord Mahavir were propagators of this enchanting thought.
Image: thetourism4you.com
3. Birthplace of Two Religions!
Bihar is also the origin of the biggest two religions in the world, namely Buddhism and Jainism. It was from here that Buddhism was spread in different parts of the world.
Image: 2.bp.blogspot.com
4. World's Oldest University!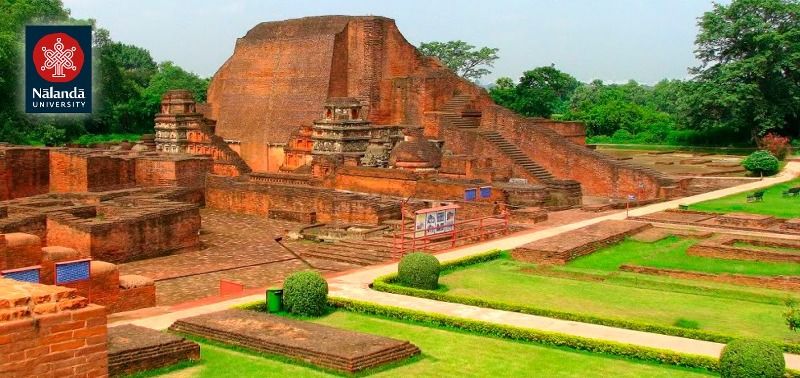 The world-famous Nalanda University is located in the capital city of Patna. It is one of the oldest universities in the world and was known as a storehouse of knowledge during the ancient days. It attracts students from different parts of the world including Iran, Japan, Greece, China, and Korea. It was said that the Nalanda library was set on fire by the army of BakhtiyarKhilji. The library was believed to hold 9 million manuscripts which took it 3 full months to burn down into ashes.
Image: 2.bp.blogspot.com
5. The Oldest Hindu Temple!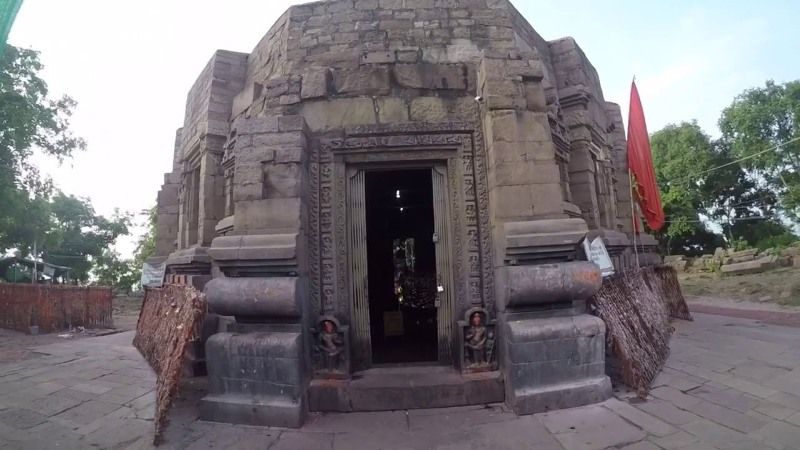 The Mundeshwari temple in Bihar is known as the oldest Hindu temple in India. The temple is dedicated to both Lord Shiva and his wife, Shakti. However, the four-headed idol of Shiv is always surrounded by lots of crowds coupled with sounds of bells clanking in the environment.
Image: i.ytimg.com
6. Home to a Mathematics Genius!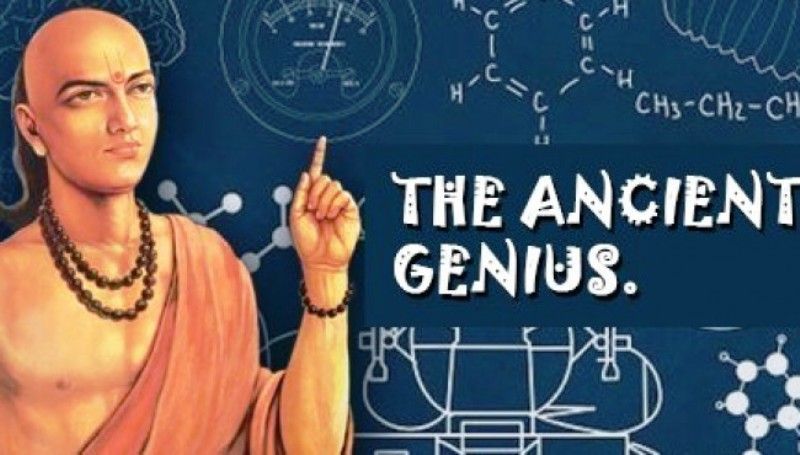 Aryabhatta who gave zero number to the world, the nine planets theory, and trigonometric rules was from Bihar.
Image: datcrazy.com
7. A Place that taught Sex to the World!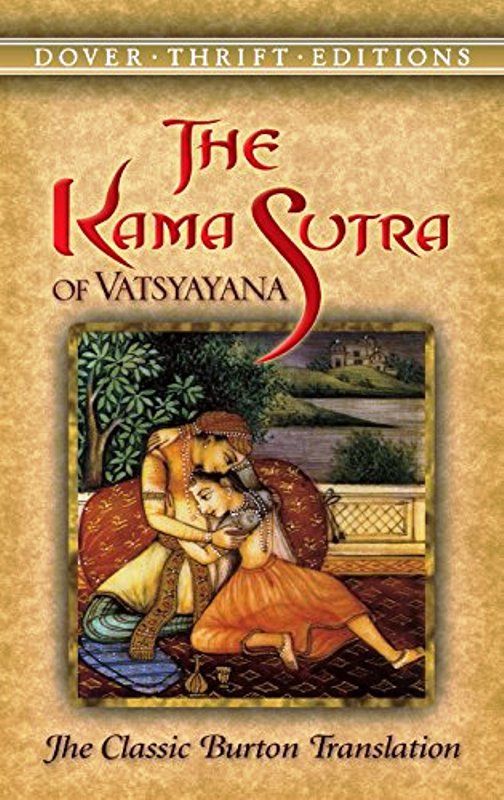 Vatsayana a great philosopher and author of the famous book 'Kamasutra' was from Bihar as well. No wonder it is a perfect blend of literature and science.
Image: amazon.com
8. Father of the Nation!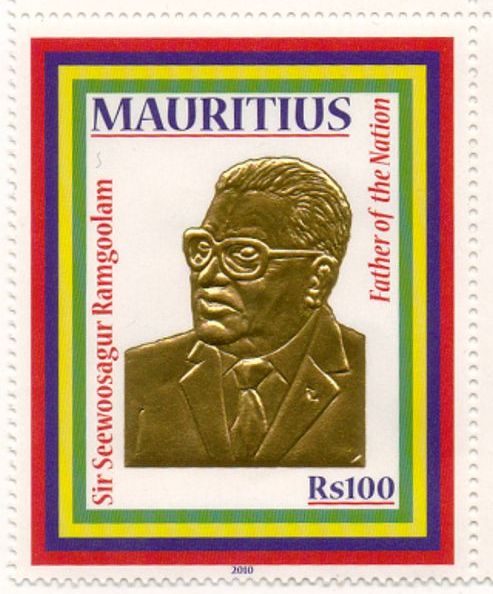 The first Prime Minister of Mauritius, Seewoosagur Ramgoolam hailed from Bihar. He also served as the chief minister and the governor general of the country. He is widely known as the "Father of the Nation." We bet you didn't know this one!
Image: 1.bp.blogspot.com
9. A Holy Place of Sikhs!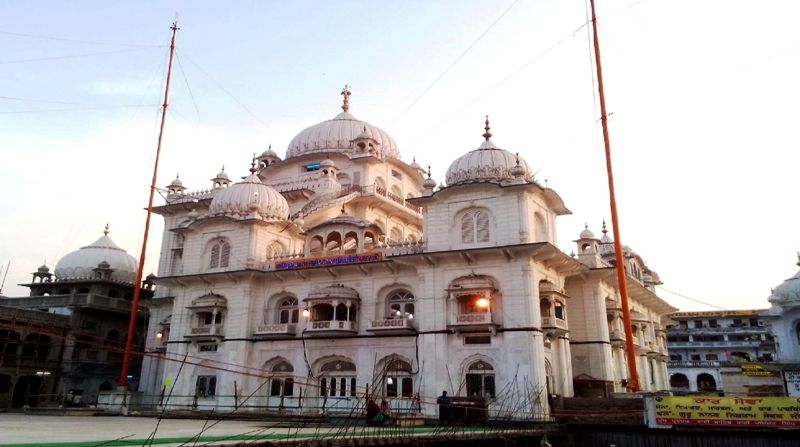 Bihar is the birthplace of the tenth Guru that is Guru Gobind Singh, and the holy place of Sikhs is Harmandir Takht (Takht Sri Patna Sahib), which is in Patna.
Image: wikimedia.org
10. The Backbone of Indian Politics!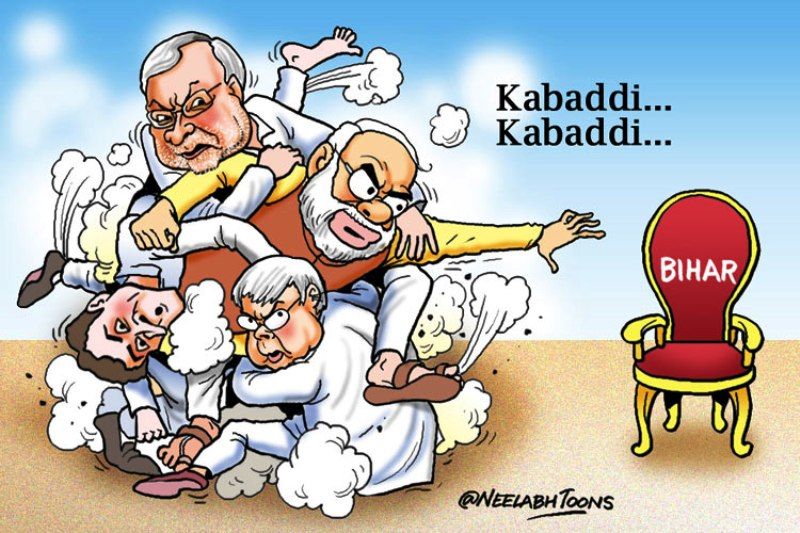 You can't think of Indian politics without Bihar. India's first president Dr. Rajendra Prasad belonged to Bihar. Bihar is also the land of prominent political figures like- Jai Prakash Narayan, Lalu Prasad Yadav, Nitish Kumar, etc.
Image: @NeelabhToons
11. The IAS Churner Factory!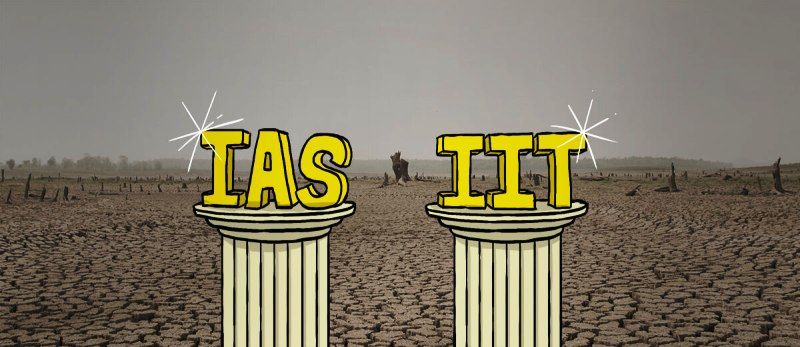 Bihar has given India a lot of IAS officers. It has been regarded as the second most important state that has produced many numbers of IAS officers. In fact, the state of Gujarat, Kerala, Karnataka, Andhra Pradesh and Tamil Nadu combined, haven't produced as many IAS officers as Bihar.
Image: newslaundry.com
12. First Republic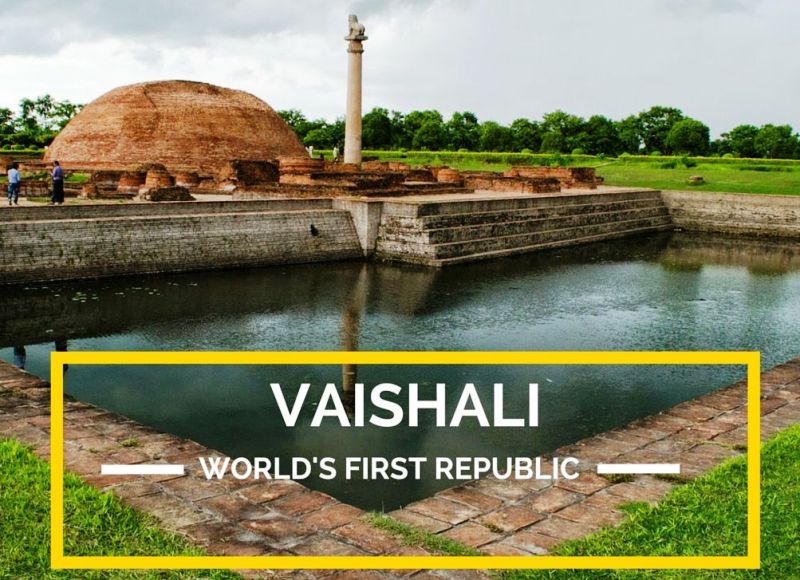 Bihar's Vaishali district is considered the first republic in the world. It became a republic by the 6th century BC. Vaishali is also the birthplace of Lord Mahavir.
Image: mysteryofindia.com
13. A Centre for Tourism!

The tomb of the Mughal emperor Sher Shah Suri and the Maner Sharif have magnificent architecture. Tourists also come in large numbers to the Mahabodhi temple and Bodh Gaya.
Image: exploreindiaholiday.com
14. Bihari Cuisines!
The mouth-watering and delicious Litti-Chokha, Bihari Kebab, Thekua, Khaja are enough to make you a fan of Bihari cuisine.
Image: outlookindia.com
15. A Center of Trade and Economy!
During the Vedic period, Bihar was the center of trade and economy. Whereas, Magadha, Vaishali, Mithila, Anga, Sakyapradesh, Vijji, Janaka were considered as important kingdoms.
Image: wikimedia.org
16. Asia's Largest Cattle Fair!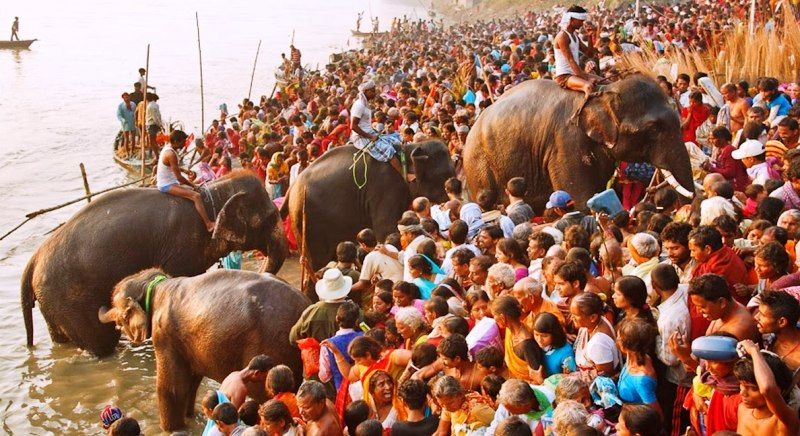 Coinciding with the post-harvest season for paddy, the Sonepur fair is the largest cattle fair in Asia. The central draw of the fair is cattle trade while imposing Indian elephants are the prime attraction.
Image: bennetwork.in
17. An iconic symbol of Bihar Culture!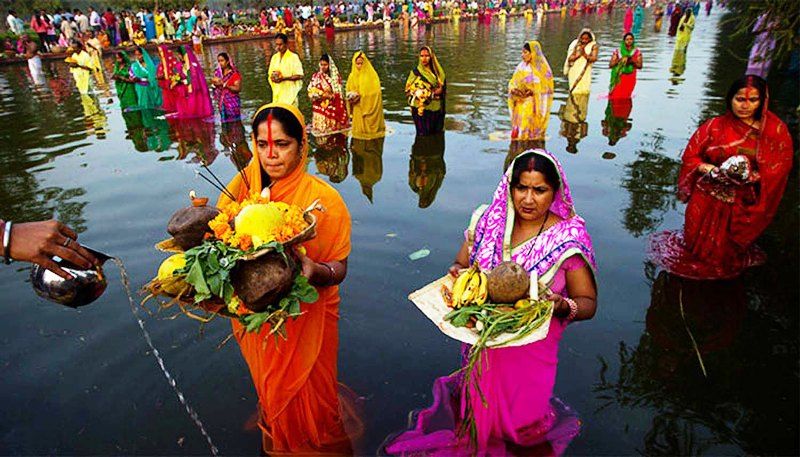 Chhath Puja is an important festival celebrated in Bihar since ancient Vedic times. The festival is devoted to Lord Surya (Sun) and ChhathiMaiya.
Image: 1.bp.blogspot.com
18. Home to the Greatest Emperors!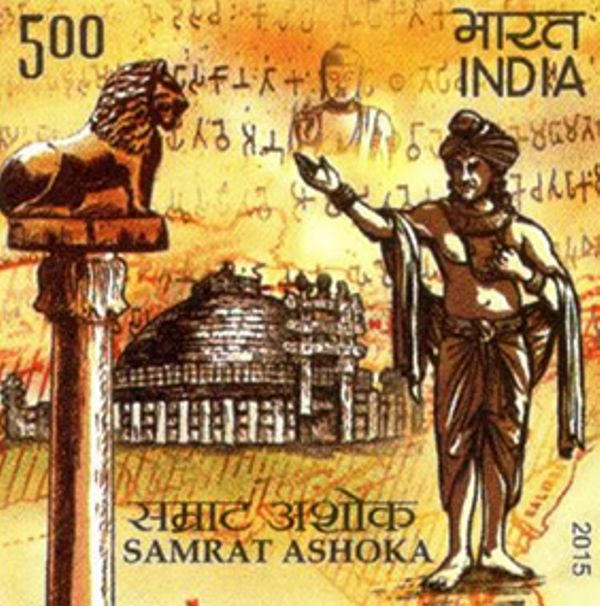 Famous Indian emperors Chandragupta Maurya, Samudragupta, Vikramaditya, and Ashoka the Great were from Bihar.
Image: lh3.googleusercontent.com
19. World's Longest Free Wi-Fi Range!
In 2014, the longest free Wi-Fi range in the world was launched in Patna by the Government of Bihar. It spans over whopping 20 km.
20. Hosted the First Buddhist Council!
Rajgir, 'the royal palace,' a city and a notified area in Nalanda district in Bihar, was the venue for the first Buddhist Council.
Image: wikimedia.org
21. Where the Buddha delivered most of his sermons!
The hill of Gridhrakuta in Rajgir is perhaps the most important place related to the life of Buddha, as this is where the Buddha delivered most of his sermons.
Image: wikimedia.org
22. The Springboard for India's independence!
Motihari in the East Champaran district of Bihar was perhaps the first laboratory of the Gandhian experiment in Satyagraha, and it would be apt to say that it has been the springboard for India's independence.
Image: amazonaws.com
23. India's Highest Stupa!
Kesaria Stupa, a lofty brick mound capped by a solid brick tower of considerable size, situated in the Champaran (east) district of Bihar, is the highest Stupa found in the country with a height of about 104" from the base.
Image: newindianexpress.com
24. Home to India's Most Celebrated Mathematician!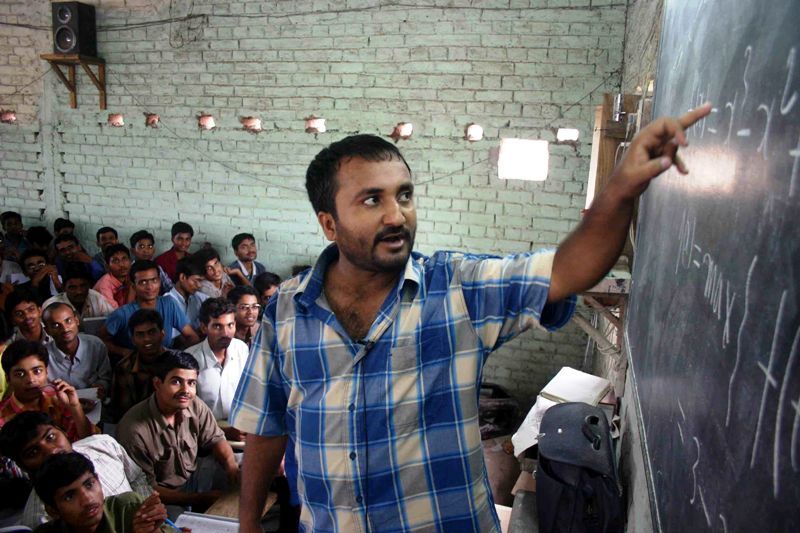 Best known for his Super 30 program, Anand Kumar is a mathematics genius from Patna in Bihar. His Super 30 program prepares economically backward students for IIT-JEE, the entrance examination for the Indian Institutes of Technology (IITs). The prestigious Massachusetts Institute of Technology (MIT) and Harvard University has invited him to speak on his noble efforts. Even the Discovery Channel has showcased his work in a documentary.
Image: beats.eckovation.com
25. India's Most Successful Cricket Captain is from Bihar!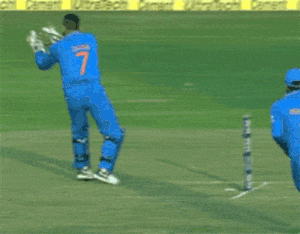 India's is a country where Cricket is no less than a religion, and the name MS Dhoni is one of the most celebrated chapters of this religion. MS Dhoni was born in Ranchi, Bihar (now, in Jharkhand) and is considered India's most successful Cricket Captain; so far.
GIF: storypick.com
---
---
if you have any information regarding Job, Study Material or any other information related to career. you can Post your article on our website. Click here to
Register
& Share your contents.
For Advertisment or any query email us at
educratsweb@gmail.com
Submit Guest Post
Guest Post
Submit Job Information
Submit Contents
Category
Contents
Jobs
Link
Photo
Video
Business Directory
Our presence in social media
Twitter
Facebook
Telegram
Whatsapp Grroup
vk.com
Flipboard
Contact us
Contact us
Explore more
Web Archive
Free Online Practice Set
Our Blog
Search Pincode
Search Bank IFSC Code
Best Deal
Greetings
Recent Jobs
RSS
Advertise with us
Question
follow.it
Sitemap
Tag
Tag
Search
We would love to hear your thoughts, concerns or problems with anything so we can improve our website educratsweb.com !
Email us at
educratsweb@gmail.com
and submit your valuable feedback.
Save this page as PDF