10 Best Chinese Apps Alternatives for Enhanced Privacy
In the recent years, the app ecosystem in the Indian market has been taken over by Chinese apps. At present, most of the top-charting apps on the Play Store have Chinese roots. Many experts claim that Chinese apps collect user data and even some personally identifiable information. The recent case being Mi Browser collecting search queries even in incognito mode and sending the data back to China. Similarly, TikTok has been accused of sending draft videos to servers in China. There have been many such instances, and all of them have one common thread: user data are sent to Chinese servers disregarding user privacy. As we know, any data that is held in China is wide open to access by Chinese authorities, and that is a major concern. So in order to protect your data, here are the best Chinese apps alternatives that you should use on your smartphone.
Best Chinese Apps Alternatives in 2020
1. Triller (Alternative to TikTok / Likee / Kwai)
Among the many issues with TikTok, privacy has been a major concern for many users. Just recently, four US senators urged the FTC to investigate TikTok because it apparently failed to take down videos made by children under the age of 13 — a violation of their 2019 agreement. Besides, the advocacy group alleged that TikTok failed to protect the privacy of minors. Apart from that, many users are suspicious of apps that are based out of China because of obvious privacy reasons. TikTok, which is owned by ByteDance– a Beijing-based company — has been accused of sharing user data with China.
Experts are particularly alarmed by China's National Intelligence Law (2017) that mandates companies to comply with intelligence-gathering operations, if and when asked by the Chinese government. There are many such issues with TikTok and you can read more about its privacy issues from the linked article. Talking about Likee and Kwai, both of the apps have Chinese roots and are known for hosting inappropriate content on their platform.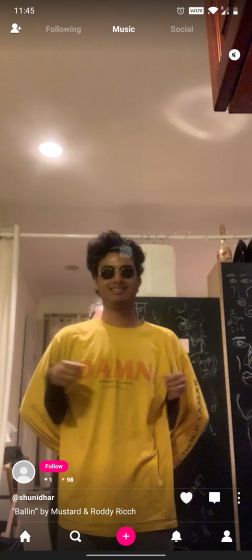 So if you want to remain on the safe side, you can move to Triller which is pretty similar to TikTok. It's a social video platform and the company is based out of California. Just like TikTok, you can create professional-looking videos and share them in seconds. You can lip-sync, take up challenges, and create amazing music videos. The platform is pretty popular among celebrities which include Justin Bieber, Rita Ora, Kevin Hart, and more. In addition, Triller comes with more than 100 filters and has an AI-based video-editing algorithm to create unique videos in seconds.
What's more, you get access to top trending tracks on Triller just like TikTok. And if you loved Duet on TikTok then you have group videos on Triller where you can collaborate with anyone on the internet. I would say Triller is a promising alternative to TikTok and you can give it a shot. Note that, despite similarities, I have not mentioned Dubsmash because it had a data breach in 2019 which compromised over 162 million accounts.
Install Triller: Android/iOS (Free, offers in-app purchases)
2. Google Chrome – UC Browser Alternative
UC Browser, owned by Alibaba Group of China, is the second most popular web browser across India and China, but it has had many security and privacy controversies in the past few years. In 2015, Citizen Lab published a detailed study that underlined glaring security vulnerabilities and privacy gaps within the app. The report concluded that personally identifiable information of users where sent to Umeng, an Alibaba analytics tool without any encryption. Further, precise location data were also transmitted to AMAP, an Alibaba mapping tool in China. UC Browser released a new build quickly to fix those issues, but after further evaluation, Citizen Lab stated that many of the issues were still not fixed. Other than that, UC Browser came under the Indian govt's scanner for alleged data theft in 2017 after the University of Toronto flagged the DNS retention issue.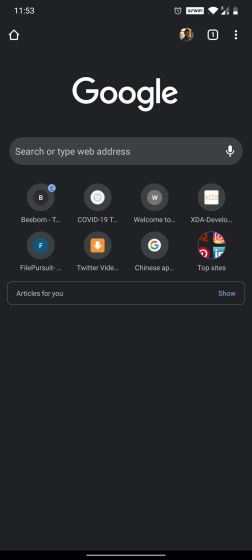 Not to mention, UC Browser was removed from the Play Store in 2017 for misleading promotions. So if you want to browse the internet without anyone monitoring your internet activity then you should move to a secure web browser. In this regard, Google Chrome is one of the best web browsers for both smartphones and desktops. Google takes security and privacy seriously and continuously updates Chrome to protect users from harmful websites and malware. Other than that, you can also check out Firefox Focus or Brave Privacy Browser for better privacy controls.
Install for Free: Google Chrome (Android/iOS), Brave (Android/iOS), Firefox Focus (Android/iOS)
3. ShareChat – Helo Alternative
Helo is another Chinese app that has had a huge success in the Indian market. It's a social media platform for discovering viral content and sharing them with friends and communities. The catch behind Helo's success is its highly curated content for regional audiences. The app offers its service in more than 14 Indian languages and it's currently one of the top-ranking apps on the Play Store. However, a recent survey done by an Indian consulting group confirmed that Helo and other Chinese apps seek excessive personal information from users. Helo wants access to the camera and microphone even when such access is not required. It clearly poses a huge threat to user privacy and one must be vigilant about it.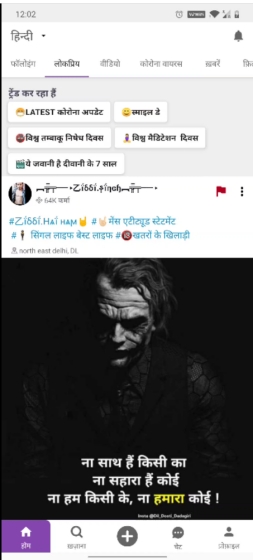 So if you wish to enjoy regional content without compromising your privacy then you can give a shot at ShareChat. The app is based out of India and it offers content in 15 regional languages which is great. Further, the app has strict content policy so that inappropriate content remains at bay.
Install Sharechat: Android/iOS (Free)
4. Files by Google (Alternative to SHAREit, Xender)
ShareIt started as a file transfer application, but now it has pivoted to a content platform just like Helo and ShareChat. As a result, the app has moved from its primary goal and now mostly caters to content creators. In my brief usage, I found many inappropriate contents on its app and I would really not recommend it for anything, let alone file transfer. Similarly, Xender has been bloated with too many features like social media downloader and Game Center. Not to mention, the constant ads and popup make the experience worse.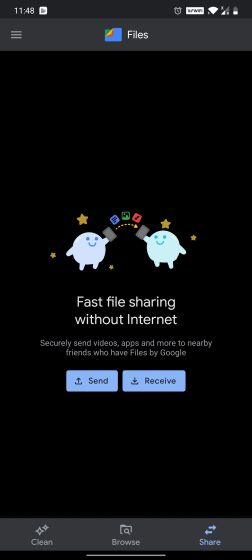 Apart from that, ShareIt was found with two security vulnerabilities last year that allowed attackers to download content from a user's device by evading the device authentication mechanism. Along with that, data like Facebook tokens and cookies were also transferred. So if you want an alternative to these Chinese apps like SHAREit then I have only one recommendation: Files by Google. It can act as your file manager too and you can seamlessly send and receive files without any ad or content notification. Files by Google is also quite fast and can go up to 150Mbps while transferring files. If your on iPhone, you should take a look at Send Anywhere (visit).
Install Files by Google: Android (Free)
5. Adobe Scan – CamScanner Alternative
CamScanner is s popular document scanner app and it's run by INTSIG, a Chinese company based in Shanghai. Last year, it was removed from the Play Store after Kaspersky found a Trojan Horse module inside the CamScanner app. The researchers said that "Trojan downloader can download malicious modules depending on what its creators are up to at the moment". Later the malicious code was removed and the app was back on Play Store. However, we have seen this pattern from many Chinese apps including ES File Explorer and shady publishers like CM and DU.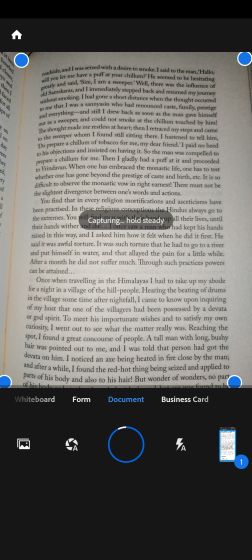 So if you want to stay away from such malicious incidents that go behind the scene then you can move to a more secure and better alternative. We have written a detailed article on the best CamScanner alternatives so you can go through that. But my personal favorite is Adobe Scan followed by Microsoft Office Lens (Android/iOS). You can pick any one of them and I am sure you won't be disappointed. You get batch mode, crisp scanning just like CamScanner, OCR, Edge detection, and many more advanced features.
Install Adobe Scan: Anrdoid/iOS (Free, offers in-app purchases)
6. ProtonVPN – TurboVPN Alternative
TurboVPN is a free VPN app that has quickly garnered wide popularity because of no speed restriction and no data limit. It's run by a company named Innovative Connecting which is based out of Singapore. However, if you look closely, the company has deep roots with China, as revealed by Security Affairs. On top of that, the privacy policy of TurboVPN is sketchy at best and I would not really trust it.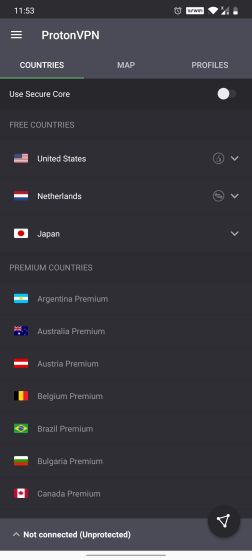 So if you want an alternative to this Chinese VPN app then I would recommend ProtonVPN. It's a free VPN without any data limit and offers a good selection of VPN servers around the world. While there is some restriction in data speed, I have found that it performs quite well without much throttling. As the company is headquartered in Switzerland, you are protected by the EU's strong privacy laws. Also, ProtonVPN recently open-sourced its VPN tool which makes it one of the most trusted VPNs out there. If you are looking for more VPN options then you can go through our dedicated article on the best free VPN services.
Install ProtonVPN: Android/iOS (Free, offers in-app purchases)
7. Norton App Lock – AppLock Alternative
AppLock is another popular Chinese app for locking apps behind a PIN, password, or fingerprint. It's run by DoMobile and registered in Hong Kong, outside of mainland China. However, we can't rule out privacy implications as its privacy policy states that "According to the needs of specific features, we may read (probably not save) your photos, media, and files, use the mobile camera and microphone". You are basically allowing the app to read your internal storage and have access to the camera and microphone. For me, it seems too invasive for an app locker.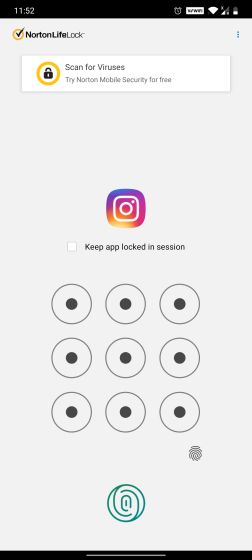 So if you want a secure alternative to AppLock then I would highly recommend Norton App Lock. It has been developed by the popular antivirus provider, Norton Labs which is run by Symantec, headquartered in Arizona, US. Similar to AppLock, you can set PIN, password, or fingerprint to lock your apps. However, the best part about Norton App Lock is that, unlike AppLock, it's ad-free and offers a clean experience. If you want to learn more, you can head over to our article on the best App Lockers for Android.
Install Norton App Lock: Android (Free, offers in-app purchases)
8. WhatsApp – WeChat Alternative
WeChat is the application that is used in China. Over the years, it has become an operating system in itself, allowing users to pay, shop, make calls, and more. WeChat is even popular outside China and millions of people use it daily. But it's no secret that the Chinese government heavily monitors messages on WeChat and censors anything that it deems harmful. WeChat has its servers in China so all the data is easily accessible to the Chinese government. In a recent report published on CitizenLab, it wrote, "WeChat communications conducted entirely among non-China-registered accounts are subject to pervasive content surveillance". This removes any allusions that users had about WeChat only being used for surveillance on Chinese people. The report further states that even the documents and images sent on the app undergo content surveillance.
This is unacceptable and if you are using WeChat, it's high time that you delete that spyware from your phone. The best app to replace WeChat is WhatsApp. It's end-to-end secure, and is used by almost everyone in the world. If you are not happy with WhatsApp and want a no-nonsense secure chatting app, you should download and use Signal (Android/iOS). Signal features state of the art end-to-end encryption powered by open-source Signal Protocol. No one can read your messages or listen to your calls, not even the people working at Signal. Whatever app you decide to use, just delete WeChat because it is monitoring all your messages and files.
Install WhatsApp: Android/iOS (Free)
9. KineMaster – VivaVideo Alternative
VivaVideo is a popular app for editing videos on your smartphone. But you should not be using it if you value your privacy. In a recent article published on VPN Pro's blog, it considered VivaVideo and other apps from the same company as Chinese spyware. The app asks too many permissions that a video editing app doesn't require. In fact, Indian government itself had blocked this app back in 2017 for spying on Indian users. Talking about its replacement, you can choose any good video editor app. If you are looking for a quick and simple video editor, you should download Quick (Android/iOS).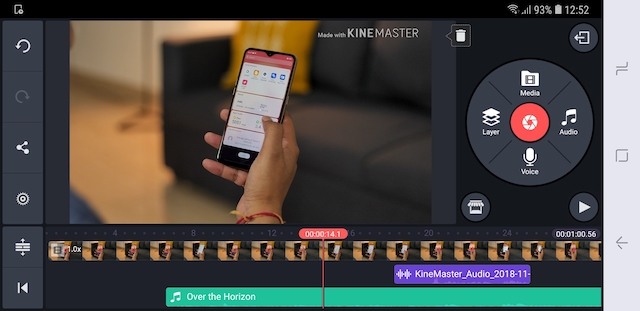 It's made by the people at GoPro and allows you to use its built-in themes to create awesome videos with just a few taps. If you are looking for a full-fledged video editor, I suggest you use KineMaster on Android and LumaFusion on iOS. Both these apps offer extensive features and allow you to edit your videos just the way you like them. Both bring pro editing features like multi-level timeline, support for video, image, text, and audio, and precise editing tools such as trim, cut, precise audio controls, color LUT filters, and more.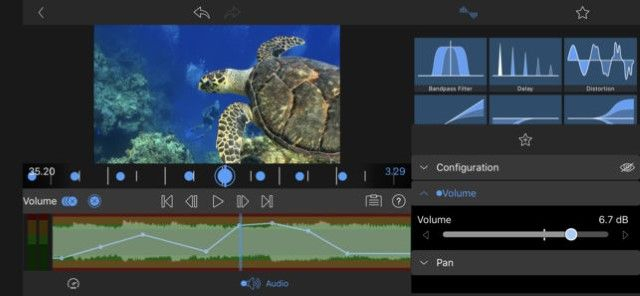 And while KineMaster is also available on iOS, as a video editor on iPhone, I prefer LumaFusion as it feels more refined and native to iOS platform. But since LumaFusion is paid, you can go with KineMaster if you want.
Install: KineMaster (Android/iOS) – Free, in-app purchases, LumaFusion (iOS – $29.99)
10. Candy Camera – BeautyPlus Alternative
While we have not received any privacy concerning news for BeautyPlus, it is based in China, and giving it access to all your private photos might not be a good thing. If for this reason or a reason of your own, you want to get rid of BeautyPlus, Candy Camera is your best option. It's one of the best selfie camera apps and you get all the features such as beautifying filters, slimming effects, whitening effects, and effects of applying makeup including lipstick, blush, eyeliner, mascara, and more. Every filter will make you look beautiful and you will capture selfies that are ready to be shared across social media sites like Facebook. If you take a ton of selfies, this is the perfect app for you.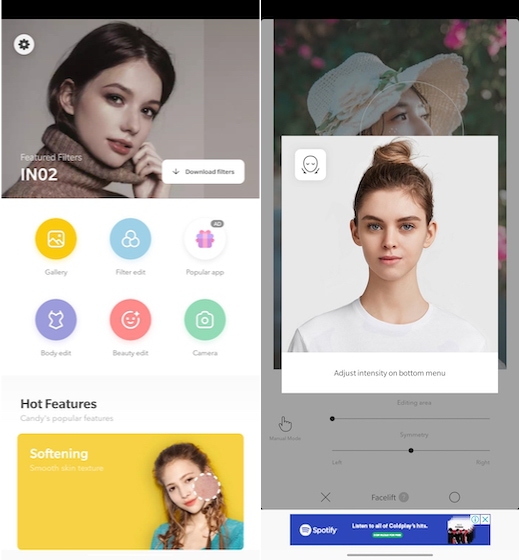 Install Candy Camera: Android/iOS (Free with ads)
Protect Your Privacy with Best Chinese Apps Alternatives
So those are the alternatives that we recommend in place of some popular Chinese apps. As we went through the article, we can notice that many Chinese apps have underlying security and privacy issues that are never fixed, intentionally, or otherwise. Not to mention, many apps have been thrown out of the Play Store for such violations in the past. So if you want to securely use your smartphone, you can utilize the Chinese apps alternatives that we have mentioned in this article. Anyway, that is all from us. If you found the article informative then do comment down below and let us know.
Contents Sources https://beebom.com/best-chinese-app-alternatives/
---
---
if you have any information regarding Job, Study Material or any other information related to career. you can Post your article on our website. Click here to
Register
& Share your contents.
For Advertisment or any query email us at
educratsweb@gmail.com
Submit Guest Post
Guest Post
Submit Job Information
Submit Contents
Category
Contents
Jobs
Link
Photo
Video
Business Directory
Our presence in social media
Twitter
Facebook
Telegram
Whatsapp Grroup
vk.com
Flipboard
Contact us
Contact us
Explore more
Web Archive
Free Online Practice Set
Our Blog
Search Pincode
Search Bank IFSC Code
Best Deal
Greetings
Recent Jobs
RSS
Advertise with us
Question
follow.it
Sitemap
Tag
Tag
Search
We would love to hear your thoughts, concerns or problems with anything so we can improve our website educratsweb.com !
Email us at
educratsweb@gmail.com
and submit your valuable feedback.
Save this page as PDF