CSIR-CMERI today celebrated the Independence Day at a flag hoisting ceremony at its headquarters in Durgapur (WB). Speaking on the occasion, Prof.( Dr) Harish Hirani, Director, said, "I salute the frontline healthcare personnel, law enforcement officials, security personnel who in spite of the situation have relentlessly and selflessly served the Nation and the Society".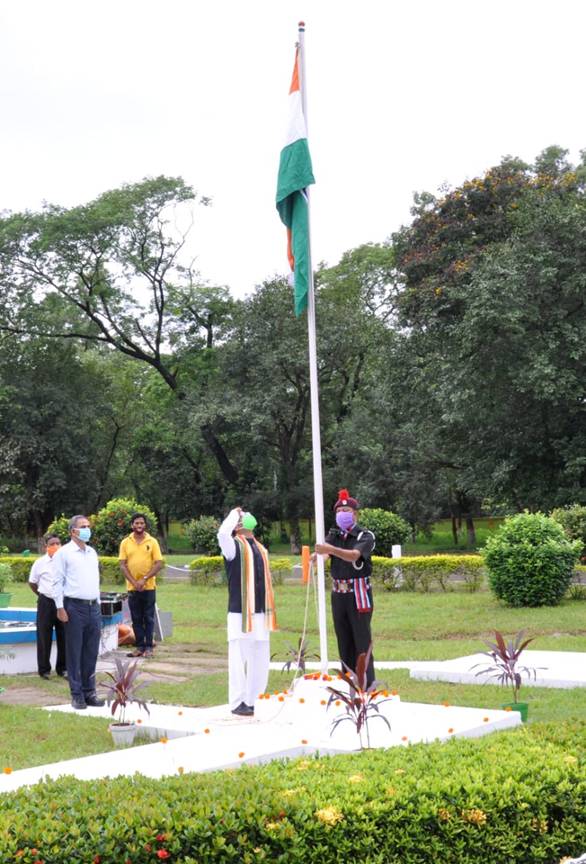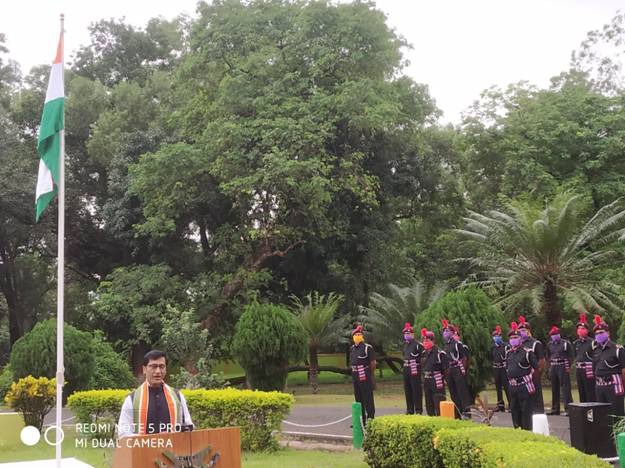 Prof. (Dr.) Hirani elaborated on the work carried out by CSIR-CMERI. He said, "In this war against the Covid-19, CSIR-CMERI has stepped forwardfor the nation & is working relentlessly to minimize the impact of COVID-19 through technological intervention. CSIR-CMERI developsnumbers of technology to fight against COVID19 & already been transferred to 13 SMEs across the country".
CSIR-CMERI has developed scientifically & UF treated face mask, Face Shield cum Face Mask and Face Shield cum Face Mask with Head Cap, Hospital Care Assistive Robotic Device, Touch less Soap cum Water Dispenser and Battery Operated Disinfectant Sprayers to arrest the COVID Contamination Chain
CSIR-CMERI also developed COVID Protection System (COPS), which consists Solar Based Intelligent Mask Automated Dispensing Unit cum Thermal Scanner (IntelliMAST), Touch less Faucet (TouF), Dry-Fogging Shoe Disinfector(DFDS) and 360 Car Flusher. The COPS ensuresthat the entire Entry Management Workflow is seamlessly managed without any manual intervention, which poses a risk for the Security Guards and Supervising Staff.
In addition, CSIR-CMERI developed a Mechanical Ventilator with integrated oxygen enrichment unit which has the potential to transform medical care facilities nation-wide owing to the cost-effectiveness of the device.
---
---
if you have any information regarding Job, Study Material or any other information related to career. you can Post your article on our website. Click here to
Register
& Share your contents.
For Advertisment or any query email us at
educratsweb@gmail.com
Category
Contents
Jobs
Link
Photo
Video
Business Directory
Our presence in social media
Twitter
Facebook
Telegram
Whatsapp Grroup
vk.com
Flipboard
Contact us
Contact us
Explore more
Web Archive
Free Online Practice Set
Our Blog
Search Pincode
Search Bank IFSC Code
Best Deal
Greetings
Recent Jobs
RSS
Advertise with us
Question
follow.it
Sitemap
Tag
Tag
Search
We would love to hear your thoughts, concerns or problems with anything so we can improve our website educratsweb.com !
Email us at
educratsweb@gmail.com
and submit your valuable feedback.
Save this page as PDF