Tag :
#
LEADERSHIP
,
EDUCATIONAL
,
LEADERSHIP
,
EDUCATIONAL
,
Educational Leadership
By Prof. Atasi Mohanty | IIT Kharagpur
In the context of Global, Multicultural & Virtual work environments domain knowledge alone is not a sufficient guarantee for professional success. Since long we have been talking about organizational leadership or corporate leadership. In fact leadership is an adjective mostly attached to the growth of industry. Rarely do we realize the importance of leadership in educational institutions. This course is designed to help the teaching/Academic professionals to understand how educational leadership can transform and enhance the effectiveness of educational institutions. This course intends to focus on academic community and to encourage individual members to develop various skills, competencies, abilities to enhance their leadership skills. It will also help them to develop awareness into their self-motivation, reflective practices, critical thinking and positive plans of actions for enhancing their leadership impact and institutional effectiveness. This course is aimed to mobilize human resources of education sector, educational administration and prospective teachers.
INTENDED AUDIENCE: M.A.in Education/ M.E, PG Course, Elective Course
PRE-REQUISITES: Graduation
INDUSTRY SUPPORT: All Educational Institutes & Educational Professionals
COURSE LAYOUT
Week 1: Educational Management & Leadership: Issues & challenges
Week 2: Professional Development & the Reflective Practitioner
Week 3: Professional Ethics & Values in Teaching
Week 4: Key Challenges for Educational Leaders: Grooming Capable & Authentic Educational Leaders
Week 5: Emotional Intelligence & Educational Leadership
Week 6: Leadership for Managing Diversity & Inclusion in Education
Week 7: Educational Leadership in a changing World : 21st Century Challenges
Week 8: Innovative Pedagogy ,Technology & Turnaround Leadership : The Stakeholders' Perspectives
BOOKS AND REFERENCES
1) Educational Leadership: Key Challenges and Ethical Tensions ; Author-Patrick Duignan, Cambridge University Press
2) Educational Leadership: Context, Strategy and Collaboration; Author- Margaret Preedy, Nigel Bennett and Christine Wise, SAGE publication
INSTRUCTOR BIO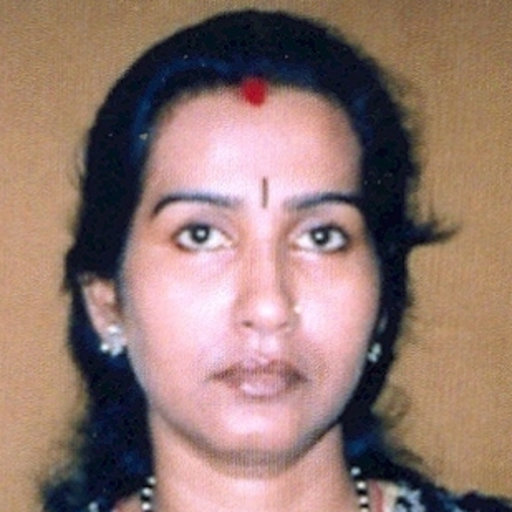 Prof. Atasi Mohanty
has done her Ph.D. in Educational Psychology from Centre of Advanced Study in Psychology, Utkal University, Bhubaneswar, India. She has also earned her M.Phil. degrees both in Education and Psychology. Prior to joining Centre for Educational Technology, IIT Kharagpur, she was teaching in Visva-Bharati university, Santiniketan. Her area/s of teaching and research interest/s are Educational Psychology, Teacher Education, Mental Health & Human Resource Development. She has also organized Workshops/Seminar/Short Term Courses on Professional Development and Educational Leadership.
COURSE CERTIFICATE
The course is free to enroll and learn from. But if you want a certificate, you have to register and write the proctored exam conducted by us in person at any of the designated exam centers.
The exam is optional for a fee of Rs 1000/- (Rupees one thousand only).
Date and Time of Exams: 29th September 2019, Morning session 9am to 12 noon; Afternoon Session 2pm to 5pm.
Registration url: Announcements will be made when the registration form is open for registrations.
The online registration form has to be filled and the certification exam fee needs to be paid. More details will be made available when the exam registration form is published. If there are any changes, it will be mentioned then.
Please check the form for more details on the cities where the exams will be held, the conditions you agree to when you fill the form etc.
CRITERIA TO GET A CERTIFICATE
Average assignment score = 25% of average of best 6 assignments out of the total 8 assignments given in the course.
Exam score = 75% of the proctored certification exam score out of 100
Final score = Average assignment score + Exam score
YOU WILL BE ELIGIBLE FOR A CERTIFICATE ONLY IF AVERAGE ASSIGNMENT SCORE >=10/25 AND EXAM SCORE >= 30/75
.
If one of the 2 criteria is not met, you will not get the certificate even if the Final score >= 40/100.

Certificate will have your name, photograph and the score in the final exam with the breakup.It will have the logos of NPTEL and IIT Kharagpur.

It will be e-verifiable at nptel.ac.in/noc.
Only the e-certificate will be made available. Hard copies are being discontinued from July 2019 semester and will not be dispatched.
Enroll in this Course visit https://onlinecourses.nptel.ac.in/noc19_mg35/preview
---
---
if you have any information regarding Job, Study Material or any other information related to career. you can Post your article on our website. Click here to
Register
& Share your contents.
For Advertisment or any query email us at
educratsweb@gmail.com
Submit Guest Post
Guest Post
Submit Job Information
Submit Contents
Category
Contents
Jobs
Link
Photo
Video
Business Directory
Our presence in social media
Twitter
Facebook
Telegram
Whatsapp Grroup
vk.com
Flipboard
Contact us
Contact us
Explore more
Web Archive
Free Online Practice Set
Our Blog
Search Pincode
Search Bank IFSC Code
Best Deal
Greetings
Recent Jobs
RSS
Advertise with us
Question
follow.it
Sitemap
Tag
Tag
Search
We would love to hear your thoughts, concerns or problems with anything so we can improve our website educratsweb.com !
Email us at
educratsweb@gmail.com
and submit your valuable feedback.
Save this page as PDF