CLAT Exam 2020 has been officially postponed today
Consortium of National Law Universities (NLU Consortium) has issued a notification informing that it has rescheduled CLAT exam once again. Now, CLAT 2020 is scheduled to be held from 2 pm to 4 pm on September 28. Earlier, it was informed that CLAT 2020 has been postponed indefinitely due to COVID-19 pandemic and then NLU Consortium released a notification informing that the law entrance exam would be held on September 7.
Aspirants are informed that CLAT 2020 would be held on September 28 for both undergraduate and postgraduate course admissions.
CLAT will be held as a centre-based, online computer test. NLU Consortium will review all the test centre locations to ensure the safety of all staff and students.
NLU Consortium informs that it is in talks to secure permission from local authorities to ensure that an aspirant's CLAT admit card would be considered as Movement Passes to allow students to move between containment zones and travel to their designated CLAT examination centre.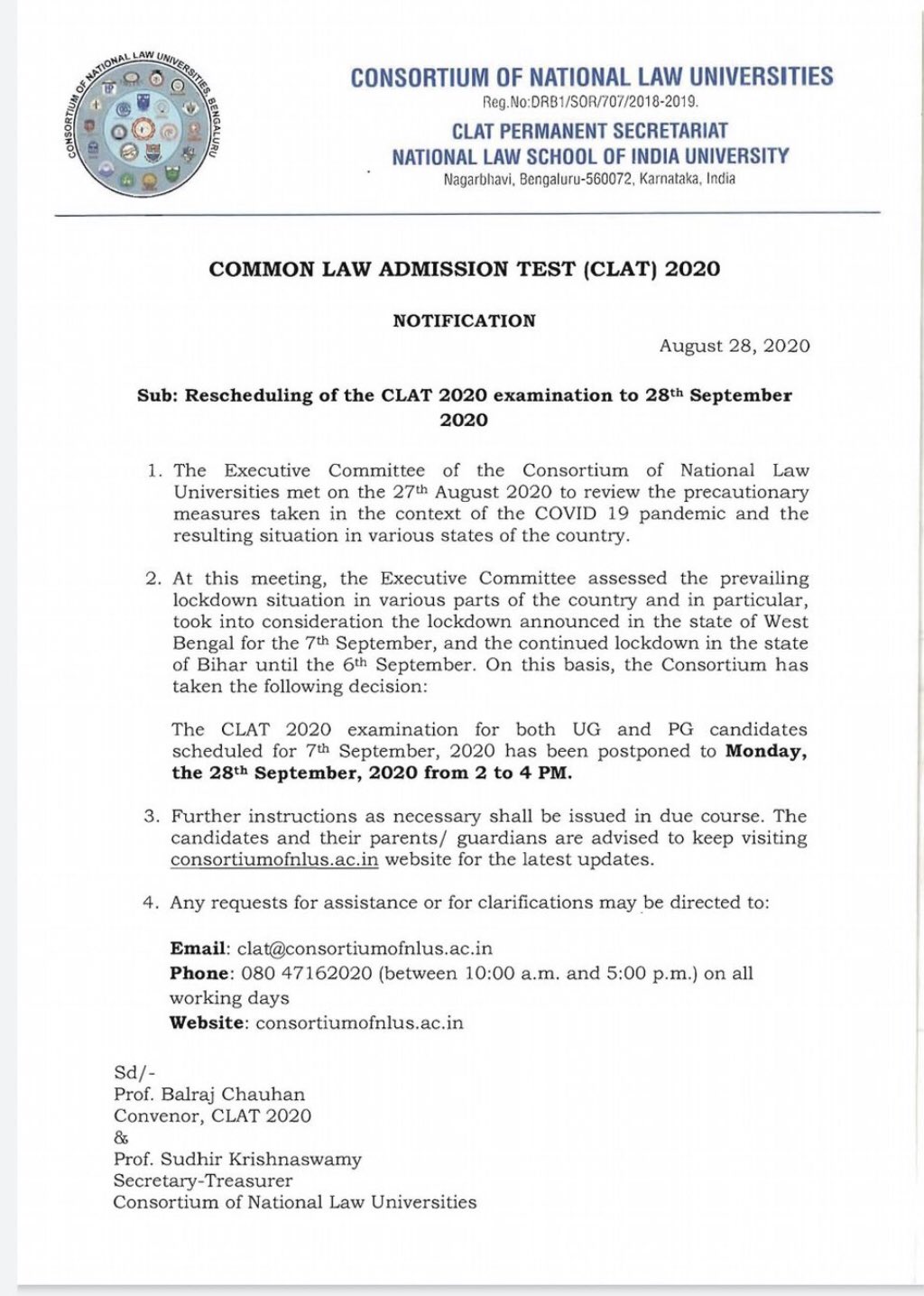 RELATED POST
https://forms.gle/jDz4fFqXuvSfQmUC9
and submit your valuable feedback.
Save this page as PDF
|
Recommend to your Friends