Tag :
#
nUnion Department of Fertilizers is observing Swachhta Pakhwada from 1st - 15th September 2020. All PSUs and other Organizations under the Department are participating in the Swachhta Abhiyan in a big way.
Union Minister of Chemicals and Fertilizers Shri DV Sadananda Gowda said in a tweet that Swachhta Pakhwada has gained even greater importance this year in view of the outbreak of COVID 19 pandemic.
Shri Gowda said that the efforts of the entire Fertilizer Industry, dealers & traders will yield visible positive results in the country's endeavour for cleanliness.
Minister appreciated all the officers and employees of the Department for their efforts & extended best wishes to make the Swachhta Pakhwada a success.
Secretary (Fertilizers) Shri Chhabilendra Roul admistered Swachhata Pledge today. Senior officers of the Department took the Pledge.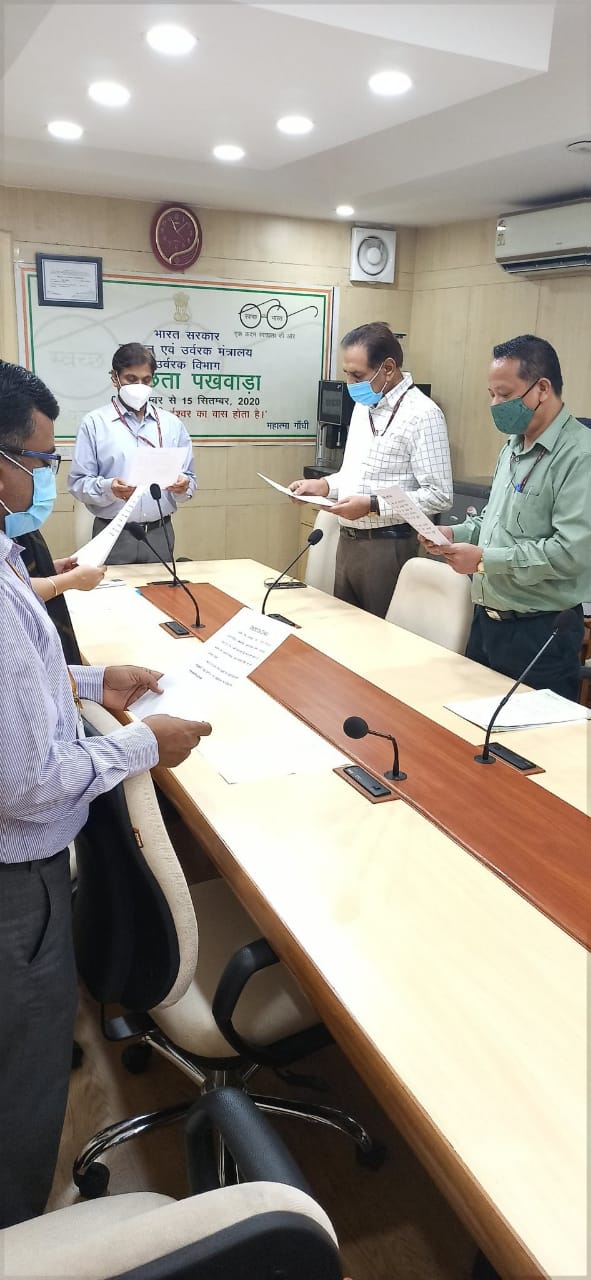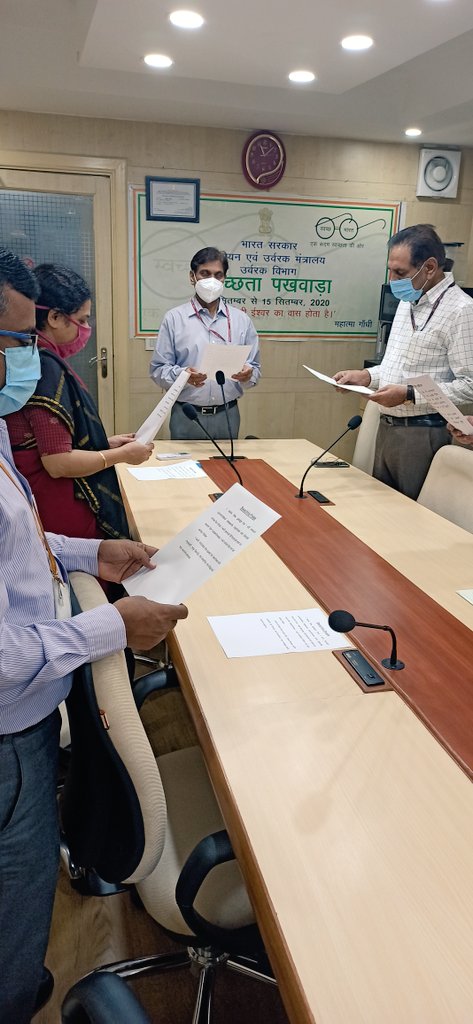 https://pib.gov.in/PressReleseDetail.aspx?PRID=1650332
---
---
if you have any information regarding Job, Study Material or any other information related to career. you can Post your article on our website. Click here to
Register
& Share your contents.
For Advertisment or any query email us at
educratsweb@gmail.com
Submit Guest Post
Guest Post
Submit Job Information
Submit Contents
Category
Contents
Jobs
Link
Photo
Video
Business Directory
Our presence in social media
Twitter
Facebook
Telegram
Whatsapp Grroup
vk.com
Flipboard
Contact us
Contact us
Explore more
Web Archive
Free Online Practice Set
Our Blog
Search Pincode
Search Bank IFSC Code
Best Deal
Greetings
Recent Jobs
RSS
Advertise with us
Question
follow.it
Sitemap
Tag
Tag
Search
We would love to hear your thoughts, concerns or problems with anything so we can improve our website educratsweb.com !
Email us at
educratsweb@gmail.com
and submit your valuable feedback.
Save this page as PDF