The Indian Direct Selling Association IDSA is an autonomous, self-regulatory body for the direct selling industry in India. The Association acts as an interface between the industry and policy-making bodies of the Government facilitating the cause of Direct Selling Industry in India.
IDSA strives to create and further an environment conducive to the growth of direct selling industry in India, partnering industry and government alike through advisory and consultative activities.
IDSA catalyses change by working closely with government on policy issues, enhancing efficiency and ushering in desired credibility , clarity & confidence in Direct Selling
Website : https://idsa.co.in
IDSA Members

is the country's leading direct selling FMCG-company .It manufactures & sells world-class products sourced from India.

Altos Enterprises Ltd. is India's leading internationally recognized Indian Direct Selling Company. It is a member of

"Health and delight under one lid. The secret of this delicious combination lies in the unique AMC cooking methods: cooking food with

Avon for over 120 years has empowered women professionally and through financial earning opportunity. Besides financial

4Life believes in building people through Science, Success, and Service. So, no matter what you're looking for- fantastic health,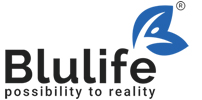 Blulife sincerely believes that all of us are built to attain great health, wealth, success, prosperity and happiness.

DXN was founded by Dato` Dr. Lim Siow Jin, a graduate from the prestigious Indian Institute of Technology.

Enagic India Kangen Water Pvt. Ltd are the exclusive importer and distributor for the internationally renowned brand of Enagic

Glaze Trading India Pvt. Ltd. is a Direct Selling company and managed by highly qualified professional

Herbalife is a premier nutrition and weight-management company. We offer life-changing products and...

IMC is geared up to promote indigenous, Ayurvedic Products and Indian culture. Bringing back centuries old medicine...

Jeunesse, meaning 'youth' in French was launched on September 09, 2009. It is a global direct selling company offering

Our Mission is to establish an International Network Marketing Company that fulfills our commitments and responsibilities

One of the world's biggest Shopping Communities now in India. Discover a world of new opportunities with Lyconet India Pvt Ltd.

It is said that behind every successful business is a person who once made a courageous decision. In the case of the Modi

Oriflame is today one of the fastest growing beauty companies selling direct. We are present in 61 countries, of which

"PM International India Pvt. Ltd. is a fully owned subsidiary of PM-International AG which is one of Europe's largest direct

Tianshi is one of the fastest growing direct selling companies in the world. Within 16 years development our business has covered

For over 60 years, Tupperware has made an unwavering commitment to Enlighten,
Driven by over 100 years of enterprise, Unicity is in the business of building people. Headquartered in Orem, Utah,
ZillonLife is a young and vibrant company that aims to provide good quality premium products at affordable prices.
---
---
if you have any information regarding Job, Study Material or any other information related to career. you can Post your article on our website. Click here to
Register
& Share your contents.
For Advertisment or any query email us at
educratsweb@gmail.com
Submit Guest Post
Guest Post
Submit Job Information
Submit Contents
Category
Contents
Jobs
Link
Photo
Video
Business Directory
Our presence in social media
Twitter
Facebook
Telegram
Whatsapp Grroup
vk.com
Flipboard
Contact us
Contact us
Explore more
Web Archive
Free Online Practice Set
Our Blog
Search Pincode
Search Bank IFSC Code
Best Deal
Greetings
Recent Jobs
RSS
Advertise with us
Question
follow.it
Sitemap
Tag
Tag
Search
We would love to hear your thoughts, concerns or problems with anything so we can improve our website educratsweb.com !
Email us at
educratsweb@gmail.com
and submit your valuable feedback.
Save this page as PDF