Enagic India Kangen Water Pvt. Ltd are the exclusive importer and distributor for the internationally renowned brand of Enagic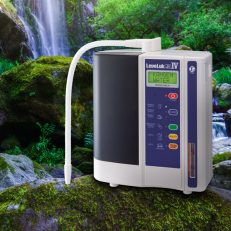 INTRODUCING THE NEW LEVELUK JRIV!
High performance water ionizer with four electrode plates
Converts tap water to five different water types at the push of a button
Large LCD display
Built-in electrolysis enhancer tank
Product Specifications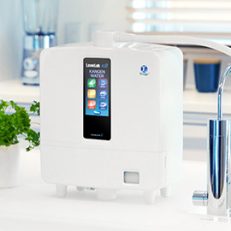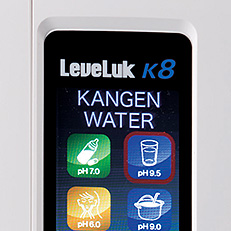 The Mighty 8-Plate Anti-Oxidizer
The Kangen 8 is Enagic most powerful antioxidant machine featuring 8 platinum-dipped titanium plates for improved water ionization and increased antioxidant production potential. Enjoy this Kangen Water machine in virtually any country, thanks to its worldwide multi-voltage power supply and interchangeable plug capability (sold separately). If you're looking for a powerful, versatile, feature-loaded machine, the Kangen 8 is for you.
Speaks EIGHT Languages!
8 Language Display and Audio in Japanese, English, French, German, Chinese, Italian, Spanish and Portuguese
Product Specifications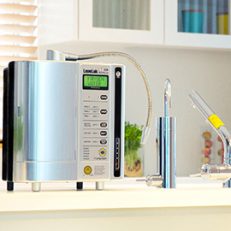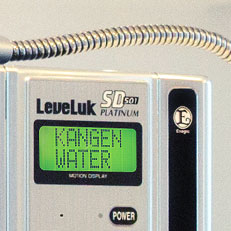 Introducing the BRAND NEW 5-Language SD501 Platinum!
The new LeveLuk SD501 PLATINUM features a revamped modern design geared to match today more stylish kitchens. Same power and performance as the SD501 in an all new package! The industry-leading continuous ionized electrolysis water generator system, the SD501 PLATINUM is the finest machine in its class. With the strongest electrolysis chamber available, fully-equipped with a built-in electrolysis chamber, and featuring a large LCD panel and clear voice prompts, the SD501 PLATINUM is the leader of the pack.
The Multi-Language SD501 Platinum expertly speaks in 5 languages: English, German, French, Italian and Spanish!
Product Specifications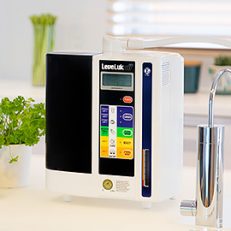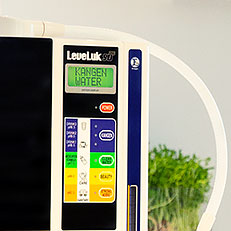 The Ultimate Home Use Model
The SD501 is the finest machine in its class, with the highest quality built-in electrolysis chamber on the market. This Kangen Water® filtration machine generates a continuous stream of 5 types of water. Generates: Strong Kangen Water, Kangen Water®, Neutral Water, Beauty Water, and Strong Acidic Water.
The SD501 is Enagic's "Flagship" model because it provides additional stable oxygen, better micro-clustering, and higher negative ORP levels. Like all 501 models, the SD501 uses innovative electrolysis technology with 7 platinum-coated 99.97% pure titanium electrode plates.
Product Specifications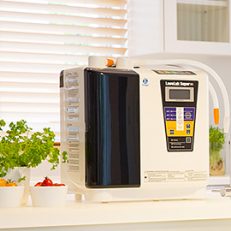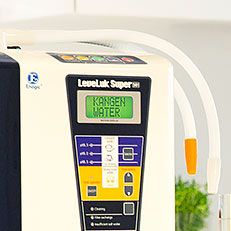 Enagic's Most Powerful Model
The Super501 is the highest quality water ionizer for heavy home use, featuring a built-in electrolysis enhancer tank and 7 and 5 electrode plates. If you need safe, clean alkaline water to hydrate your growing family or business, the Super501 is the perfect solution! This highly productive machine also generates 5 different types of water for numerous uses around your home or business. With an easy to use LCD screen and clear voice prompts, the Super501 is accessible and simple to operate.
Product Specifications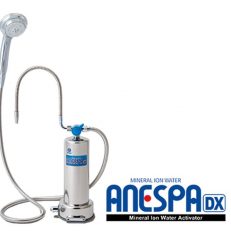 Mineral ION Water Spa
Treat yourself to a soothing hot spring experience with the ANESPA DX! With an abundant flow of mineralized water and a relaxing massage shower head, your bathroom can instantly turn into a calming hot spring oasis. Generates: Mineral ion water for your bath or shower.
Contains a blend of natural hot spring ingredients and minerals, giving you the feeling that you're enjoying a pleasant hot spring and taking advantage of the mineral ion water. Relax and enjoy!
Product Specifications
Visit https://enagic.co.in/products-3/
---
---
if you have any information regarding Job, Study Material or any other information related to career. you can Post your article on our website. Click here to
Register
& Share your contents.
For Advertisment or any query email us at
educratsweb@gmail.com
Category
Contents
Jobs
Link
Photo
Video
Business Directory
Our presence in social media
Twitter
Facebook
Telegram
Whatsapp Grroup
vk.com
Flipboard
Contact us
Contact us
Explore more
Web Archive
Free Online Practice Set
Our Blog
Search Pincode
Search Bank IFSC Code
Best Deal
Greetings
Recent Jobs
RSS
Advertise with us
Question
follow.it
Sitemap
Tag
Tag
Search
We would love to hear your thoughts, concerns or problems with anything so we can improve our website educratsweb.com !
Email us at
educratsweb@gmail.com
and submit your valuable feedback.
Save this page as PDF