On the basis of the result of the written part of the National Defence Academy and Naval Academy Examination (I) & (II) 2020 held by the Union Public Service Commission on 06th September, 2020 as a common Examination, candidates with the under mentioned Roll Nos. have qualified for Interview by the Services Selection Board (SSB) of the Ministry of Defence for Admission to Army, Navy and Air Force Wings of the National Defence Academy for the 145th Course and for the 107th Indian Naval Academy Course (INAC) and for the 146th Course, and for the 108th Indian Naval Academy Course (INAC) commencing from 2021. The result is also available at Union Public Service Commission's Website www.upsc.gov.in.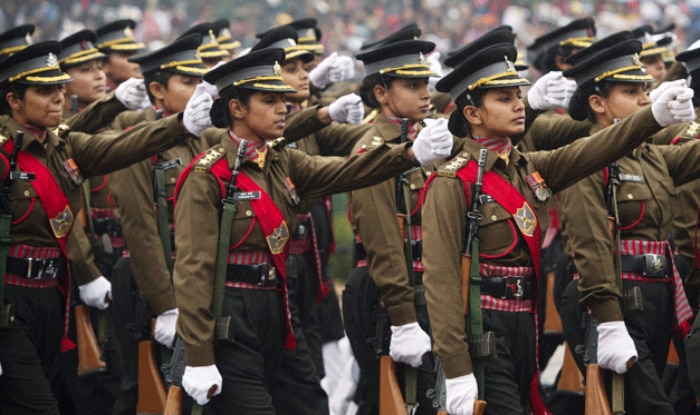 The candidature of all the candidates, whose Roll Nos. are shown in the list is provisional. In accordance with the conditions of their admission to the examination, "candidates are requested to register themselves online on the Indian Army Recruiting website joinindianarmy.nic.in within two weeks of announcement of written result. The successful candidates would then be allotted Selection Centers and dates, of SSB interview which shall be communicated on the registered e-mail ID. Any candidate who has already registered earlier on the site will not be required to do so. In case of any query/Login problem, e-mail be forwarded to dir-recruiting6-mod@nic.in."
"Candidates are also requested to submit original certificates of Age and Educational Qualification to respective Service Selection Boards (SSBs) during the SSB interview." The candidates must not send the Original Certificates to the Union Public Service Commission. For any further information, the candidates may contact Facilitation Counter near Gate "C" of the Commission, either in person or on telephone numbers 011-23385271/011-23381125 / 011-23098543 between 10:00 hrs and 17:00 hours on any working day.
The mark-sheets of the candidates will be put on the Commission's website within fifteen (15) days from the date of publication of the final result (after concluding SSB Interviews) and will remain available on the website for a period of thirty (30) days.
---
---
if you have any information regarding Job, Study Material or any other information related to career. you can Post your article on our website. Click here to
Register
& Share your contents.
For Advertisment or any query email us at
educratsweb@gmail.com
Submit Guest Post
Guest Post
Submit Job Information
Submit Contents
Category
Contents
Jobs
Link
Photo
Video
Business Directory
Our presence in social media
Twitter
Facebook
Telegram
Whatsapp Grroup
vk.com
Flipboard
Contact us
Contact us
Explore more
Web Archive
Free Online Practice Set
Our Blog
Search Pincode
Search Bank IFSC Code
Best Deal
Greetings
Recent Jobs
RSS
Advertise with us
Question
follow.it
Sitemap
Tag
Tag
Search
We would love to hear your thoughts, concerns or problems with anything so we can improve our website educratsweb.com !
Email us at
educratsweb@gmail.com
and submit your valuable feedback.
Save this page as PDF