Lava BeFit now available on Flipkart at a special price of INR 2299
24th February 2021, New Delhi - #ProudlyIndian Lava, a leading Indian mobile handset company announced the sale of its first ever smart band- BeFit on Flipkart today, at a special price of Rs 2299. Targeted towards wellness and fitness enthusiasts, the smart band is packed with many 'industry first' features like temperature monitoring and remote data monitoring.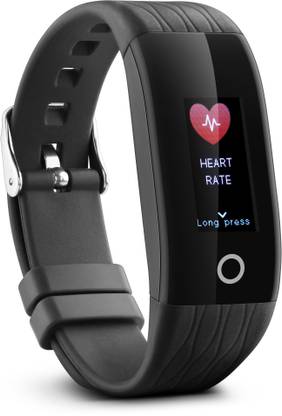 Lava BeFit comes with a 0.96 inch colour display with a touch-sensitive button at the bottom and water-resistant design. The highlight of the smart band is its unique BeFit Squad feature that enables users to form a group with their family members and remotely monitor their oxygen levels, heart rate, calories and other vitals. Lava BeFit is the only smart band in this price range to offer temperature monitoring, a feature that'll come handy during these uncertain times. Another interesting feature that the smart band offers is the Hindi language support in the app, thus eliminating the language barrier from users' fitness journey.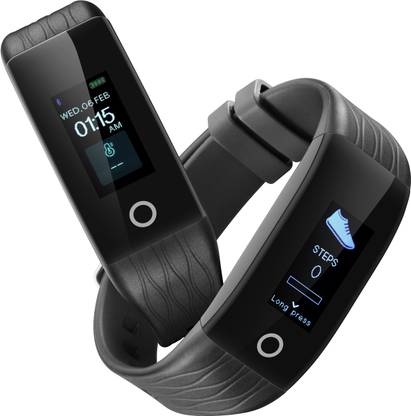 Lava BeFit also comes with 7 days long battery life, continuous heart rate monitor, GPS based activity tracker, auto sleep tracker apart from regular features like notifications alert and phone finder. The smart band enables a smooth integration with Google fit/Apple health to help analyse the data by connecting to the app. The band automatically measures the temperature on daily, weekly & monthly basis and the trends can be observed on the app. The SpO2 level measurement can also be triggered from the app which also showcases the graph view of the SpO2 levels.
About Lava International Limited
#ProudlyIndian
We Make in India, We Make for India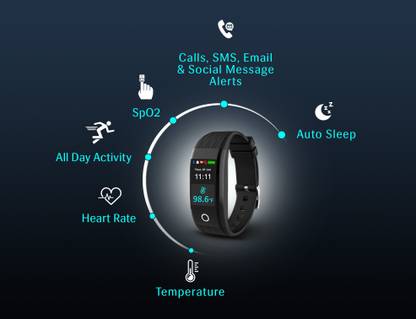 Lava International Limited is a leading Indian Mobile Handset Company with operations in 20+ countries. In the international markets the company is growing rapidly and is already among the top players in many of these countries it operates in.
Lava has always been at the forefront of Govt. of India's 'Make in India' initiative. Lava was the first mobile brand to take a lead in support of this important nation building program and had set up a design team in India, becoming the first brand to design phones in the country. With this 'Design in India' initiative, Lava is now the only Mobile handset company that makes truly 'Made In India' phones with complete control on design and manufacturing within the country.
With the vision to "Empower people to do more, to be more" the company was established in 2009. Lava International Limited is headquartered in Noida, Uttar Pradesh. The company has its manufacturing facilities and a repair factory in an approximately 300,000 square feet area in Noida. The manufacturing plants have a capacity of manufacturing 40 million phones per annum.
Click here to buy- http://fkrt.it/Hsk2wRuuuN
---
---
if you have any information regarding Job, Study Material or any other information related to career. you can Post your article on our website. Click here to
Register
& Share your contents.
For Advertisment or any query email us at
educratsweb@gmail.com
Category
Contents
Jobs
Link
Photo
Video
Business Directory
Our presence in social media
Twitter
Facebook
Telegram
Whatsapp Grroup
vk.com
Flipboard
Contact us
Contact us
Explore more
Web Archive
Free Online Practice Set
Our Blog
Search Pincode
Search Bank IFSC Code
Best Deal
Greetings
Recent Jobs
RSS
Advertise with us
Question
follow.it
Sitemap
Tag
Tag
Search
We would love to hear your thoughts, concerns or problems with anything so we can improve our website educratsweb.com !
Email us at
educratsweb@gmail.com
and submit your valuable feedback.
Save this page as PDF