Nehru Yuva Kendras were established in the year 1972 with the objective of providing rural youth avenues to take part in the process of nation building as well providing opportunities for the development of their personality and skills.
In the year 1987-88, Nehru Yuva Kendra Sangathan(NYKS) was set up as an autonomous organization under the Government of India, Ministry of Youth Affairs and Sports, to oversee working of these Kendras. NYKS is the largest grassroots level youth organization; one of its kind in the world. It channelizes the power of youth on the principles of voluntarism, self-help and community participation.
Over the years, Nehru Yuva Kendra Sangathan has established a network of youth clubs in villages, where Nehru Yuva Kendras have been set up. NYKS has targeted to identify areas of harnessing youth power for development by forming Youth Clubs, which are village level voluntary action groups of youth at the grassroots level to involve them in nation building activities. The core strength of NYKS lies in its network of youth clubs. Youth Clubs are village based organizations working for community development and youth
empowerment.
The basic objective for creation of youth clubs is to render community support through developmental initiatives involving activities with particular focus on youth empowerment. The implementation of programmes and activities of youth clubs is based on local needs and requirements by mobilizing resources from various government departments and other agencies, which include both national, State level and multilateral institutions. The youth clubs and its member volunteers form the base of the NYKS's vast national rural network.
Objectives :
Objectives of NYKS are two fold :-
To involve the rural youth in nation building activities.
To develop such skills and values in them with which they become responsible and productive citizens of a modern, secular and technological nation.
Nehru Yuva Kendra Sangathan has been working in various fronts of youth development with a variety of youth programmes of the Ministry of Youth Affairs and certain special programmes in coordination and cooperation of other ministries. Main focus has been on developing values of good citizenship, thinking and behaving in secular ways, skill development and helping youth to adopt a productive and organized behaviour.
Vision :
Vision of the organization focuses on developing long term strategies for good citizenship and youth leadership at the grass root level. Youth Clubs are formed and encouraged to participate in sports, cultural and local development activities. Youth leadership is developed in the course of formation and sustenance of youth clubs. This leadership becomes highly useful in creating:-
Networks of volunteership.
Oppurtunities of participation in fundamental democratic practices of polity and development; and,
Instruments of empowerment of youth like skill-generation, awareness creation about health, life skills, and self employment.
Considering the fact that almost three-fourth of the Indian population is rural, the development of the nation as a whole depends on their progress and development. Besides, the demographic dividend that the country has enjoyed because of the larger segment of youth population, makes it almost mandatory for the largest youth organization like NYKS to take up more and more of such programmes as will promise empowerment of youth.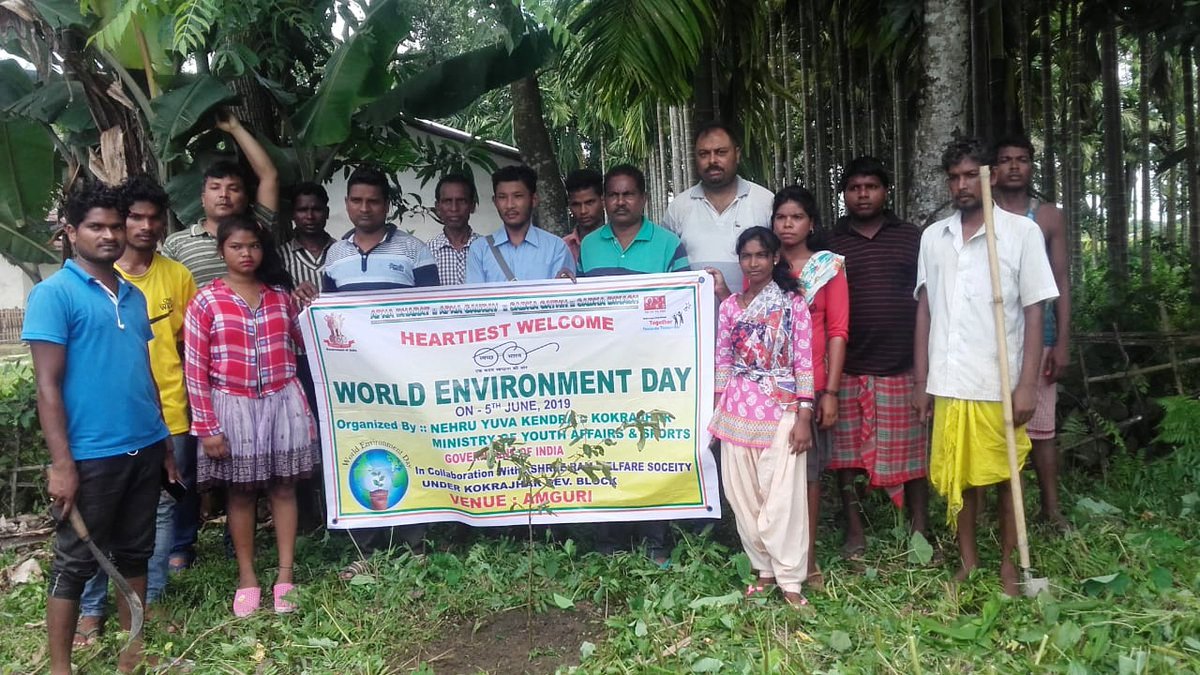 World Environment Day 2019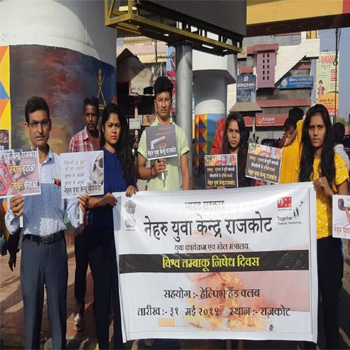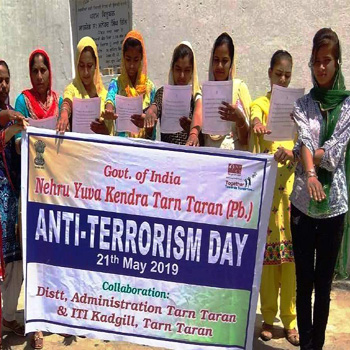 World No Tobacco Day, 31st May 2019 Celebration of Anti-Terrorism Day, 21st May 2019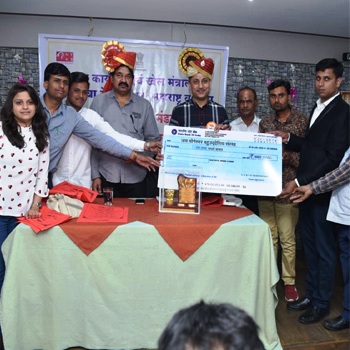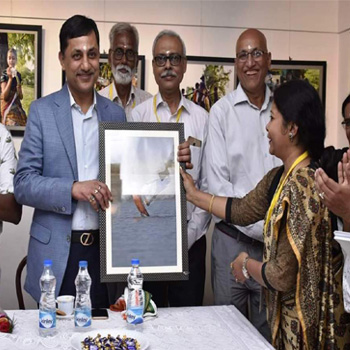 Sh Asit Singh, Joint Secretary (Youth Affairs), MoYAS & Director General, NYKS visited NYK, Nasik Sh Asit Singh, Joint Secretary(Youth Affairs), MoYAS and Director General, NYKS Visited 10 Days Career Prospective Photography Workshop at NYK South Kolkata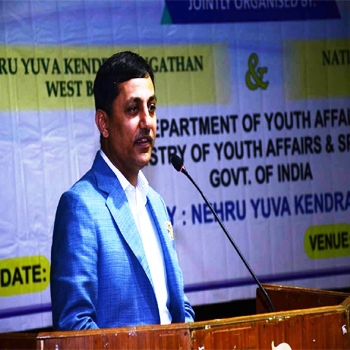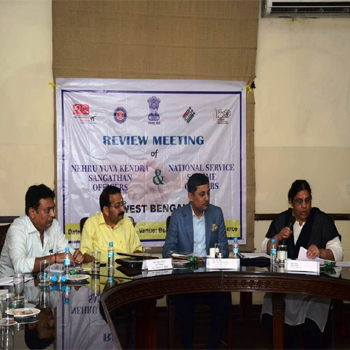 Sh Asit Singh, Joint Secretary (Youth Affairs), MoYAS & Director General, NYKS addressing State Level Youth Convention on Voters' Awareness Sh Asit Singh, Joint Secretary(Youth Affairs), MoYAS and Director General, NYKS held Review cum Planning Meeting of Officers of NYKS & NSS of West Bengal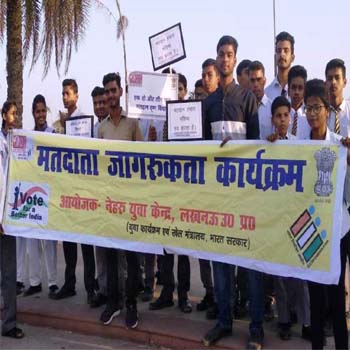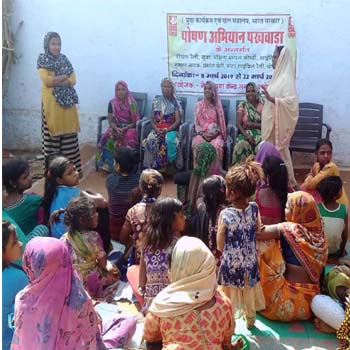 Voter Awareness - 2019 Poshan Pakhwada (From 8- 22nd March, 2019)




Culmination of National Youth Parliament Festival 2019 (26th February 2019) Culmination of National Youth Parliament Festival 2019 (Award Ceremony - 27th February 2019)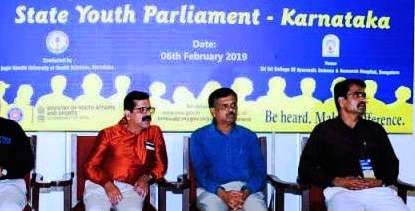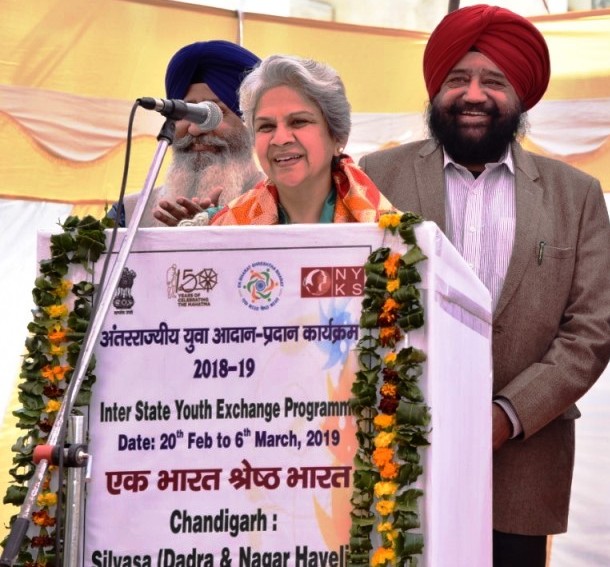 Glimpses of State Youth Parliament - 2019 Ms. Upma Chawdhry, Secretary (YA), MoYAS visited Inter State Youth Exchange Programme at Chandigarh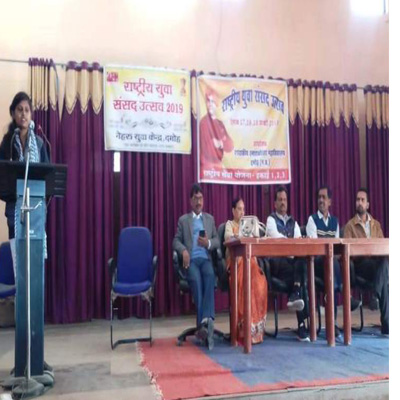 National Level Declamation Contest 2019 District Youth Parliament under NYPF -2019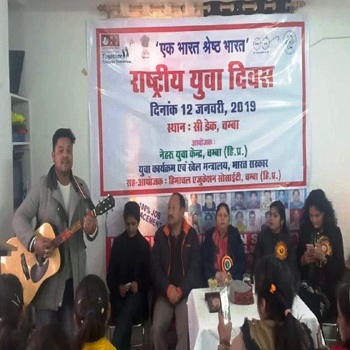 National Youth Parliament Festival - 2019 Review Meeting taken by Joint Secretary(YA)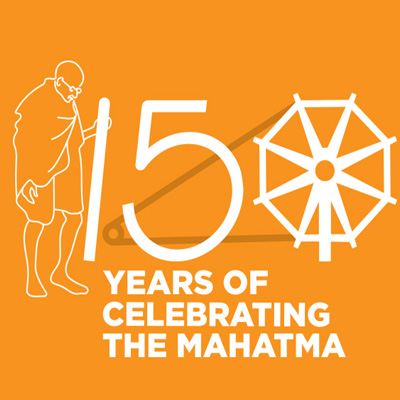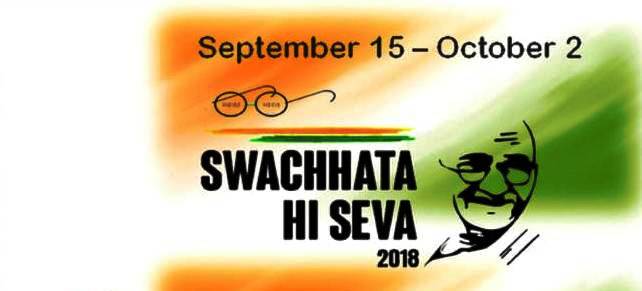 150th Birth Anniversary of Mahatama Gandhi Swachhata Hi Seva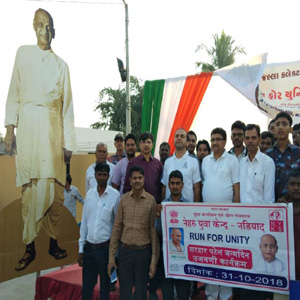 Anniversary of Sardar Patel Youth Club Development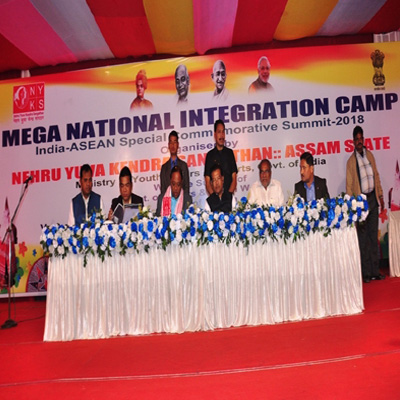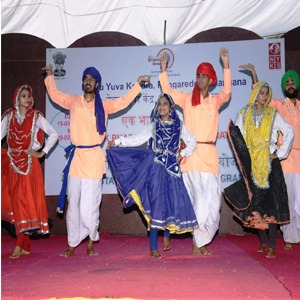 Mega National Integration Camp Ek Bharat Shrestha Bharat-2018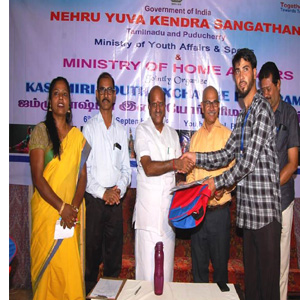 Kashmiri Youth Exchange Programme Tree Plantation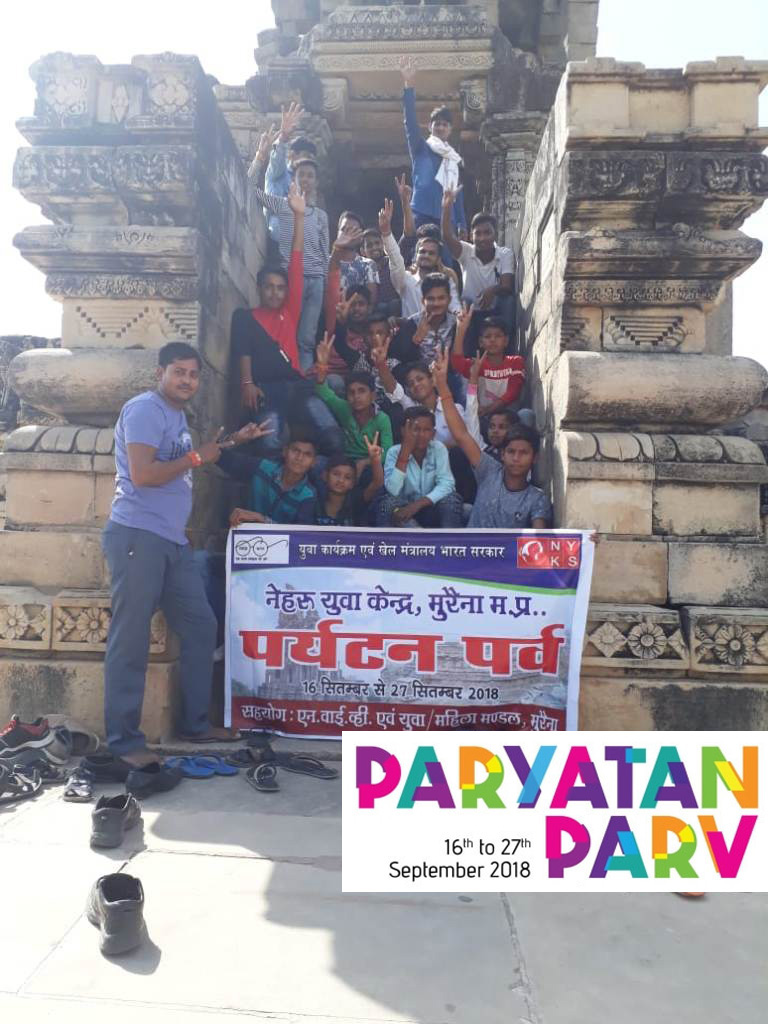 Education in Basic Vocations and Soft Skills Paryton Parv - 2018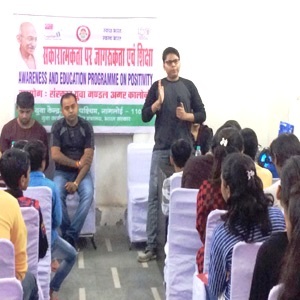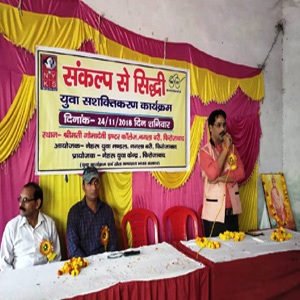 Awareness and Education Programme on Positivity Sankalap Se Siddhi -Youth Empowerment Programme for New India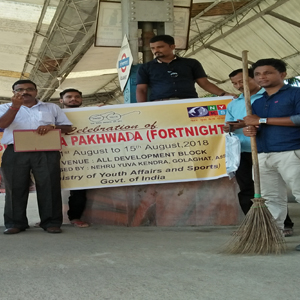 SwachhtaPakhwada North East Youth Exchange Programme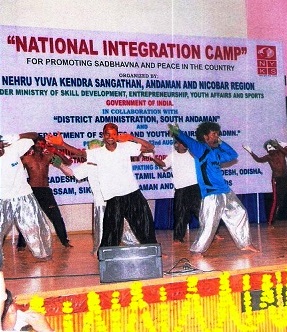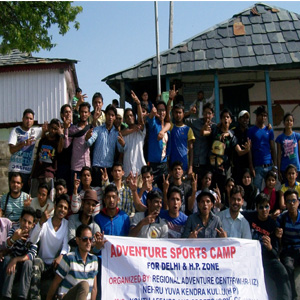 National Integration Camp Adventure Camp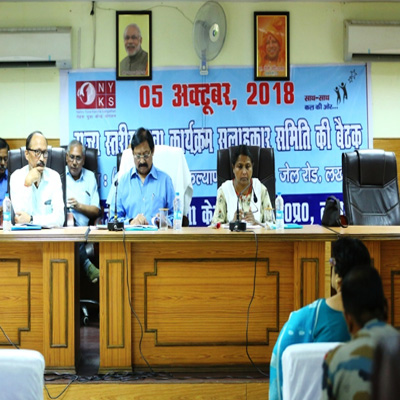 State Advisory Committee on Youth Programme District Advisory Committee on Youth Programme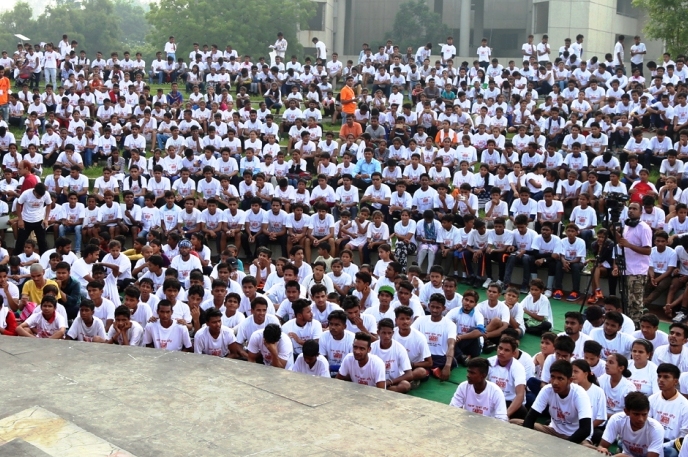 Life Skill Education Training Programme Slum Yuva Daud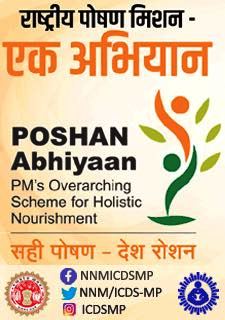 Sports Poshan Abhiyaan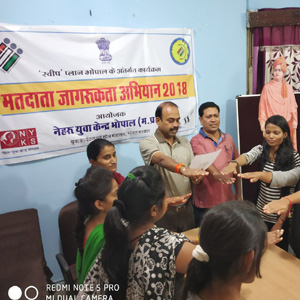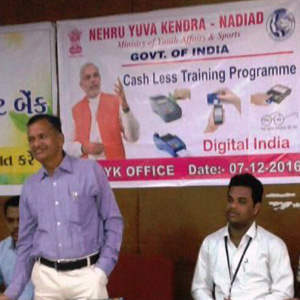 Voter Awareness Programme Digital Transaction Awareness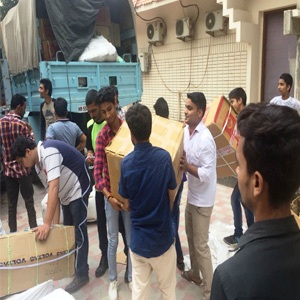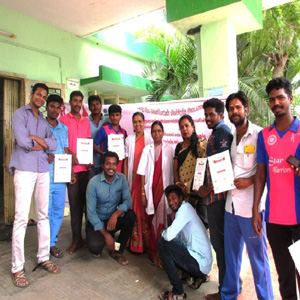 Kerala Relief Activities Blood Donation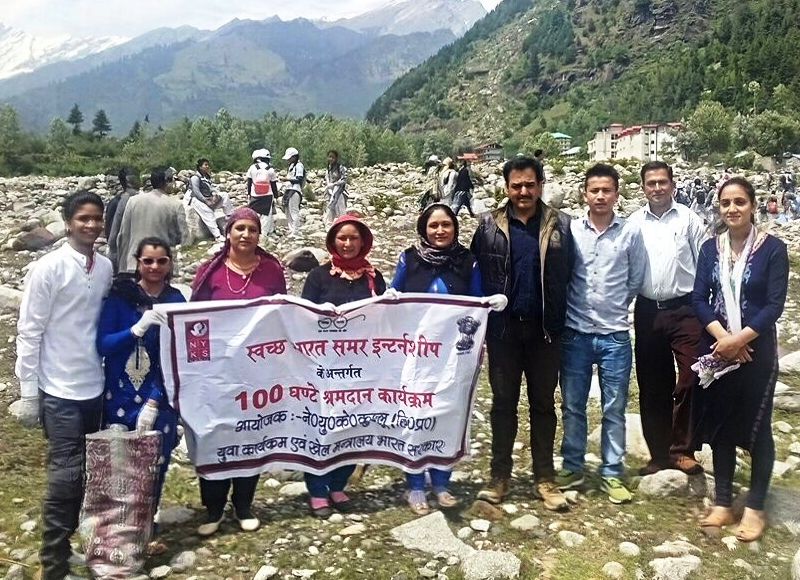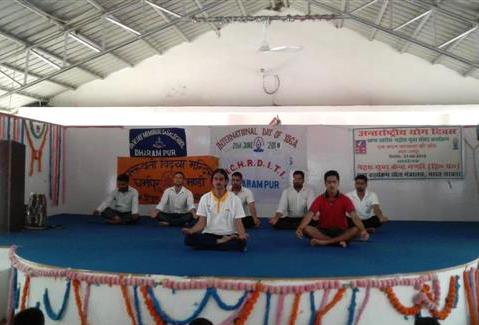 Swachh Bharat Summer Internship International Yoga Day -2018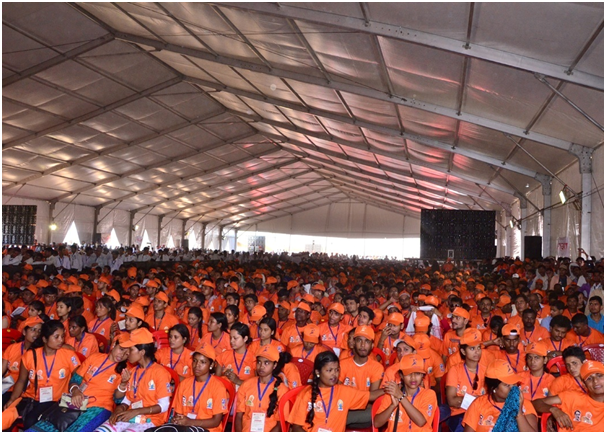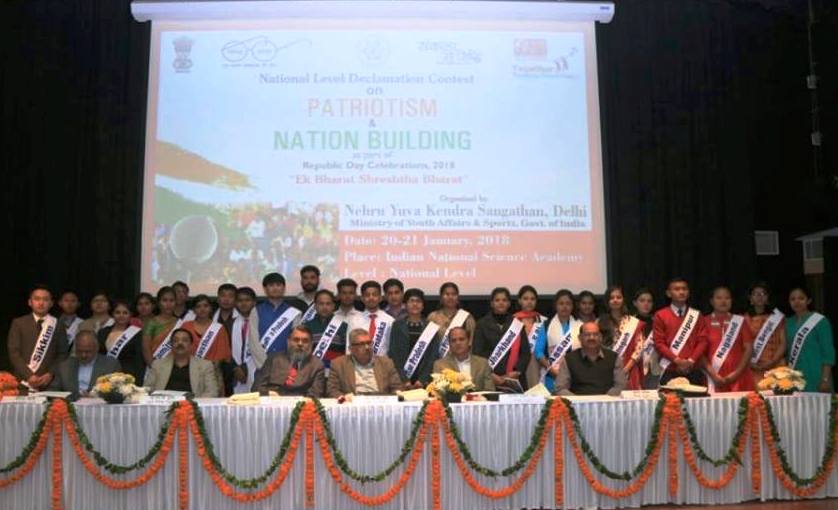 Punarjagran Yatra Declamation Contest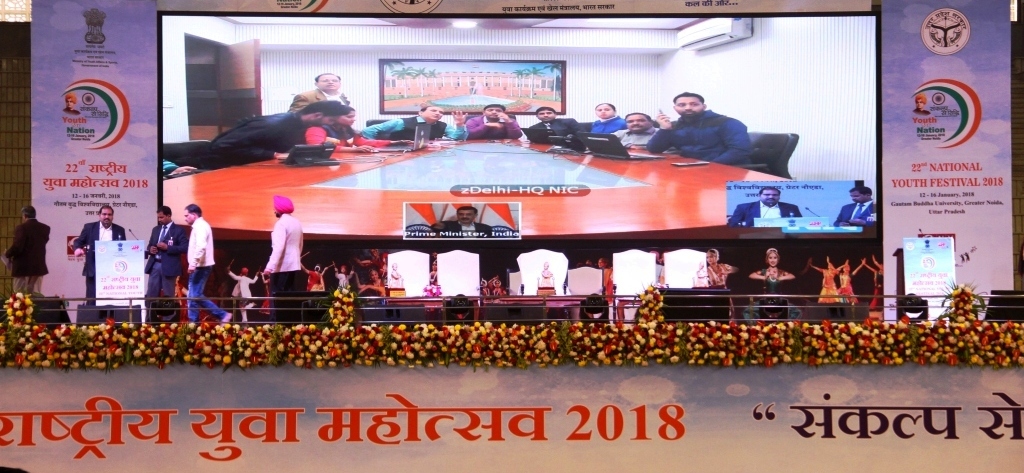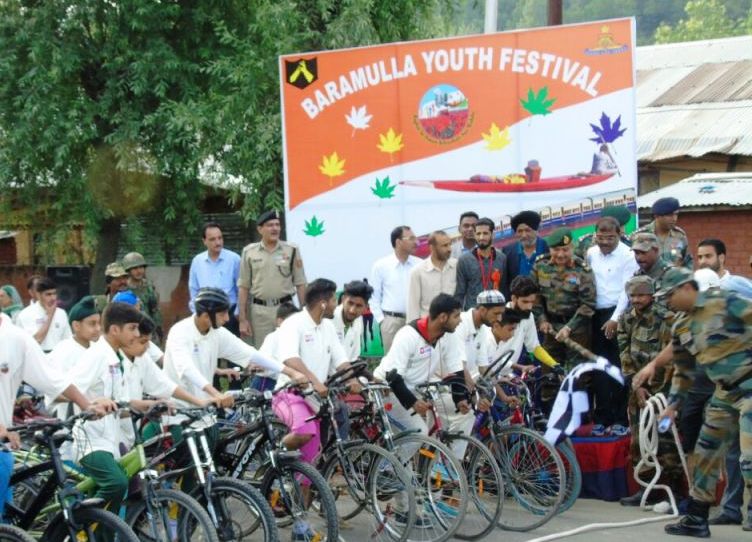 National Youth Festival Youth Festival Baramulla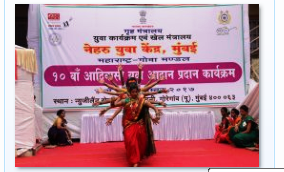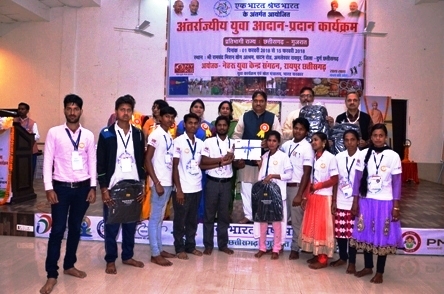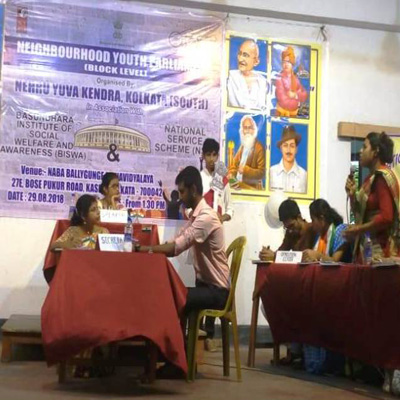 Tribal Youth Exchange Programme 2017-18
---
---
if you have any information regarding Job, Study Material or any other information related to career. you can Post your article on our website. Click here to
Register
& Share your contents.
For Advertisment or any query email us at
educratsweb@gmail.com
Category
Contents
Jobs
Link
Photo
Video
Business Directory
Our presence in social media
Twitter
Facebook
Telegram
Whatsapp Grroup
vk.com
Flipboard
Contact us
Contact us
Explore more
Web Archive
Free Online Practice Set
Our Blog
Search Pincode
Search Bank IFSC Code
Best Deal
Greetings
Recent Jobs
RSS
Advertise with us
Question
follow.it
Sitemap
Tag
Tag
Search
We would love to hear your thoughts, concerns or problems with anything so we can improve our website educratsweb.com !
Email us at
educratsweb@gmail.com
and submit your valuable feedback.
Save this page as PDF